Review: Alessia Cara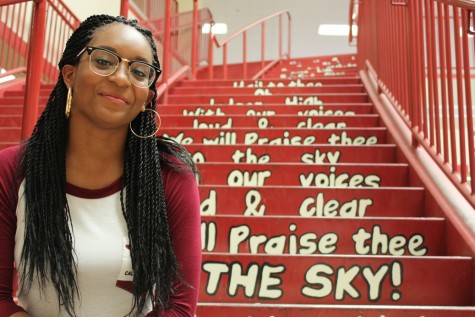 More stories from Gabrielle Ponds
Young, new artists pop out like weeds every summer, but only few manage to bloom and stay high on the top charts by amazing new fans with a unique sound. With her debut single, "Here," Alessia Cara has begun to influence and inspire hearts all over the world.
While in high school, Cara was a very shy teen. In an attempt to boost her confidence, she took drama classes in high school and began a YouTube channel where she covered many popular songs. After graduating alongside the Class of 2014, she decided to take a year off from school in order to focus on her music.
During this year, Cara had been discovered by Thabiso Nkhereanye, Def Jam's music executive. Nkhereanye signed Cara to Def Jam, who helped her to release her current EP, "Four Pink Walls".
It's fair to say that Cara is beginning to make a name for herself. A week after being released, "Here" had been streamed over 500,000 times. Currently, the music video has collected an overwhelming 8,286,867 views. With a combination of 238,000 followers stretching across Twitter and Instagram and 42,870 likes on Facebook, her popularity has grown rather quickly.
As of now, Cara's touring schedule is short. But with her fan base growing every day, it's no doubt new cities will be graciously added to the list.
Cara's EP, "Four Pink Walls", contains five powerful singles. Each one holds an autobiographical flair. Dishing in on romantic relationships, going to parties and the hidden complexities of childhood, Cara's music is down-to-earth and relatable.
Accompanied with contemporary rhythm and blues, jazz, and soulful influences, her music is guaranteed to put one into a contemplative mood. Each single makes people reflect on personal experiences while pulling them into a reminiscent state.
A full length album from Cara is greatly anticipated by many fans. With her passionate voice and earnest storytelling, her music is a nostalgic experience. In all, deep within Cara's "Four Pink Walls" are enchanting stories that will no doubt inspire, touch hearts, and provoke thought in each and every listener.