Volleyball falls to East Central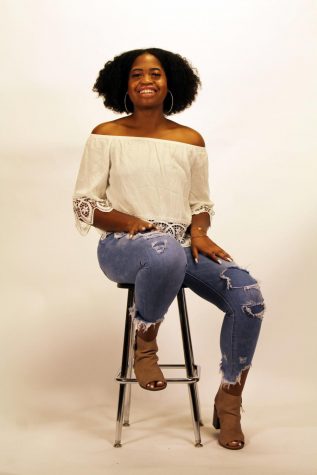 More stories from Raven Gatson
On Tuesday, the Lady Rockets (8-29) competed in a district game against the East Central Lady Hornets (16-14)
In the first set, the Hornets and Rockets traded early hits with Judson leading 2-1. Sophomore  Daejana Spears and junior Genevieve Castruita then came back with spikes followed by an error from the Rockets, making it 4-4. After trading errors, the game was tied up again 7-7.  Following the serve out from Judson, there were continuous volleys between both teams. As East Central began to find their rhythm, they took a 13-17 lead. Yet, Judson battled back after miscommunication from the Hornets and senior Tatiyana Frazier serving two aces, with the score 16-17. However, East Central found their rhythm again and closed out the set-off of quick precise hits and forced errors 25-18.
In the second set, East Central's served aces, which was led by Danielle Flores, giving the Hornets a 0-5 lead. Senior Jaden Burroughs then tipped off a fake set, putting Judson on the board 1-5. Junior Tatyanna Gladden then served back-to-back aces, swinging the Rockets into the set 4-7. After moments of back and forth action, a slice down the middle from the Hornets placed the score in their favor at 6-12. They continued this streak gaining seven unanswered points at 6-19. Judson again got back into the game, capitalizing off the Hornet's errors on top of a clean serve from sophomore Mimi Thornton, with the score 9-20. Despite the great hustle from Thornton and the backline, the Rockets fell short 25-13.
In the third set, East Central took another early lead, but the game quickly became close as both teams traded points. After the Hornets missed block, they came back with two points 4-6. East Central's hitters then targeted specific areas on the court, despite the tenacity of Judson, gaining the lead further 6-14. Sophomore Jada Leal then gained a spike and served an ace back to back with the score 8-14. This was the momentum that carried the Rockets to be within two points 15-17, due to the combined effort of the team and communication. Sophomore Patience Whittaker then served an ace with Burroughs hitting a spike of her own, tiring the game 17-17. East Central quickly regrouped and made sub changes focused on height, giving them the advantage and lead 17-20. Despite Judson again playing to their strengths and working around the errors of East Central, the Rockets came up short 20-25. 
The Rockets will face off against Clemens on Friday, October 4, for an away game.