Boys basketball falls in the first round
Hang on for a minute...we're trying to find some more stories you might like.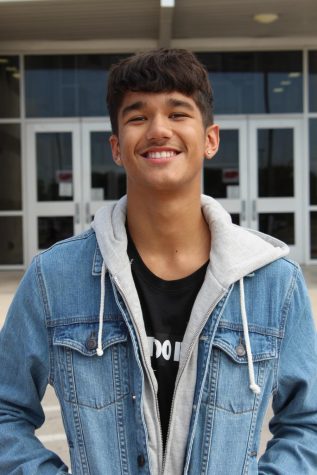 More stories from Justin Lopez
On Tuesday, February 19th, the Judson Rockets (25-12) drove to Lockhart to meet up with Austin Bowie (19-10) for their first playoff game.
After Rockets won the tip-off, senior Dhmani Hernandez got fouled and made only one of two free throws. Austin Bowie answered back with a step back three of their own. With both teams missing consecutive shots, junior Keyonte Holder started the momentum with a three but Bowie came back with an inside two and a three, forcing the Rockets to call a timeout with a score of 4-8.
Holder sank a three to get back in the game, but Bowie immediately got a two and failed an attempt at a fast break, allowing the Rockets to come back at a 10-10 score. With both teams scoring on multiple possessions, sophomore Stacey Adams made an open three. However, Bowie drove in for two, making the score 17-16 to end the first.
To start the second, senior Adrian Cohen and Chandler made inside scores forcing Bowie to take a timeout. While Bowie is having trouble scoring, sophomore Davion Wilson powered his way into the paint for two. They ended their scoring drought with an inside shot, but Hernandez got an inside layup, leading to Cohen getting the foul and making both shots. Bowie then answered with an inside score, while junior Ambrose Johnson got fouled and made both putting the score at 29-20. Bowie got two layups but Cohen quickly fired back with an inside shot. Bowie again got the last score, ending the half at 31-26.
At the beginning of the third, both teams had trouble scoring, but Chandler finally got the inside two-pointer. Wilson then got the putback score. And with a turnover, Cohen got the fast break layup. Bowie got fouled and made only one of their two shots, leading to a three. However, Chandler came back with an inside shot, making the lead 39-30. Bowie made an open three but got too confident fouling Hernandez as he made one shot. Bowie got another three, making them four points away from tying the game. Chandler got the contested layup, which led to Hernandez getting the fast break score. Bowie answered with multiple inside scores, making it a four-point game to end the third.
To start the fourth, Chandler got fouled and made both shots. Bowie then scored an inside layup, getting the foul and making both putting the score at 46-44. Bowie tied the game with another inside score, forcing the Rockets to take a time out. Coming back from the timeout, Bowie sunk a three and Hernandez got the foul, making only one. Cohen got the inside score tying the game back up at 49-49. But Bowie made yet another three.
Bowie continued to work offensively, making a layup, making the score 49-54. But Chandler got called for a foul, making one of the two. Bowie got called on a foul, making both shots. Wilson got the inside layup, leading to an and-one call for Hernandez as he made the extra point, making the score 55-56.
Bowie got the inside shot with 30 seconds left in the game and got the foul called, making both shots putting the score at 55-60. Bowie got fouled again and made both free throws, ending the game at 55-62 with Bowie taking the win.

About the Contributor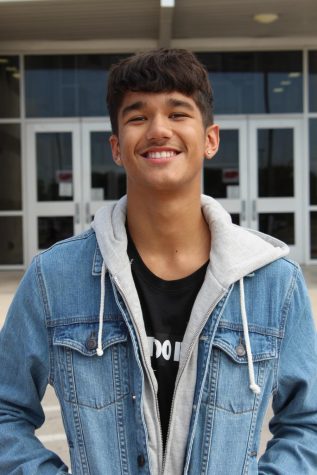 Justin Lopez, Sophomore
Sophomore Justin Lopez is on his first year on the newspaper staff and is planning on staying all three years. He is apart of sports writing team. His...