Cheerleading now labeled a sport by University Interscholastic League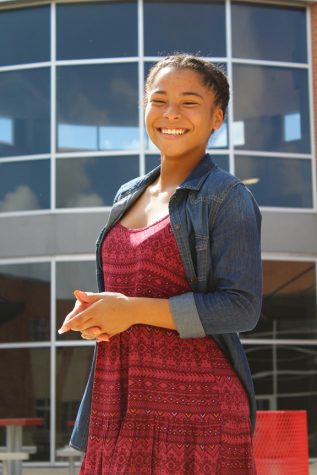 More stories from Kieva Ussery
The debate whether cheer is a sport or not can get heated. Some say it is just as competitive as football or any other sport. Some say it is just "an activity." However, the University Interscholastic League has put an end to the argument.
Starting next year, cheerleading will be labeled as an athletic by UIL.
"We compete just like any other athletic event," head coach Ms. Latyona Jones said. "I don't understand why it wasn't considered."
Cheerleaders are excited at finally being recognized for all the hard work and dedication they put into what they love.
"Since [the state] sees it as a real sport now, it's exciting," junior Kennedy Torres said. "It's cool to be recognized for all the hard work you're doing."
Most of the changes will happen on a larger scale, like accessibility.
"I think it actually makes things easier because we have access to everything other sports have access to," Jones said.
However, the change is more about respect rather than the label.
"Cheerleaders develop leadership qualities for life," former cheer coach Mrs. Carrie Hill said. "They are definitely leaders in their community."
It may not be a huge change for those outside the cheer world, but for those who are cheerleaders, this is a big decision that will change how people see the sport in the future.