Clinton wins Judson High School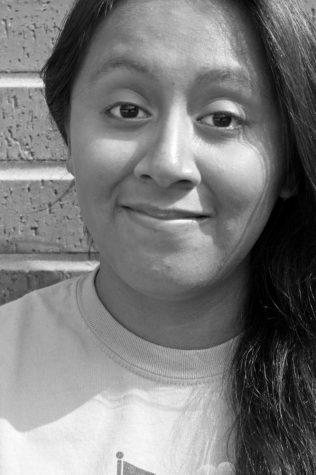 More stories from Jennifer Gutierrez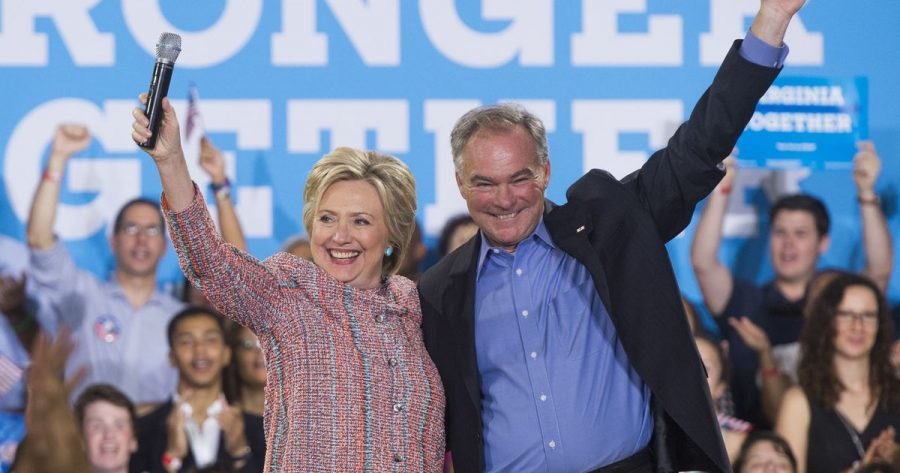 Presidential elections are typically the buzz. However, this year, with the obvious venom between former U.S. Secretary Hillary Clinton and businessman Donald Trump, the candidates have made quite the controversy, catching the eyes of many citizens and foreign countries. The 2016 election might be the most important decision that citizens have to make in American history.
Judson High School chose Hillary Clinton with 51.1% of the votes. Trump received 26.4% of the votes.
We have upheld a mock election and the results show that the concerning issues for many people in our community are same-sex marriage, military, minimum wage, domestic and gun policies, and education.
"In election season, you will often hear crazy stuff. But I got to say, this year we've been hearing a little more crazy than usual. Having said that, after almost two terms as your president, I am here to tell you I'm more optimistic about our future than I've ever been," current president Barack Obama said.
Same-Sex Marriage
In the United States of America, same-sex marriage has been legal nationwide since June 26, 2015, when the United States Supreme Court ruled in Obergefell v. Hodges that state-level bans on same-sex marriage are unconstitutional.
Trump, who has supported a 'traditional marriage,' plans to reverse the 2015 decision that legalized same-sex marriage throughout the United States, and let the states decided for themselves.
"I think the institution of marriage should be between a man and a woman," Trump said during an interview.
Clinton, who has a record of going on and off on her support of the LGBT community throughout the past couple years, recently has stated that she agrees with the U.S. Supreme court ruling on marriage equality. Clinton believes the ruling is just and that she will fight to make the LGBTQ community have equal rights.
"Gay rights are human rights, and human rights are gay rights," Clinton said.
Military
Over the past decade, the military has been undecided to take action against ISIS due to the past events such as the war in Afghanistan. There had also been conflict with where woman are to be drafted.
Controversies surround Trump due to his outrageous comments on military. He has criticized generals saying that he "knows more about ISIS than the generals do" and threatened to fire the current ones once he becomes president.  As to the women's drafting, he tweeted in 2013, "26,000 unreported sexual assaults in the military-only 238 convictions. What did these geniuses expect when they put men & women together?"
With having the experience of being Senator on her sleeve, Clinton has a plan to take out ISIS by intensifying the flying campaign and dismantling ISIS's weapons sources and global networks. Clinton wants to take the military to the next level, making it stronger and resistant to home attacks.
According to the Huffington Post, Clinton is in favor of a legislative amendment that would for the first time compel women to register with the Selective Service System, giving support to women registering for drafting.
"I am on record as supporting the all-volunteer military, which I think at this time does serve our country well," Clinton said. "And I am very committed to supporting and really lifting up the men and women in uniform and their families."
Gun Control
Domestic policies are administrative decisions that are directly related to all issues and activity within a nation's borders such as gun control.
The second amendment is an ardent topic in our nation, where police abuse it, terrorist groups attack, and the gun violence continuously flourishes through our country. Trump and Clinton have different views on how to handle this topic, where Clinton wants to reinforce the gun policy and demand more background checks, psychological testing, and proper gun training for police forces.
"I've gotta tell you if you are too dangerous to fly in America you are too dangerous to buy a gun in America," Clinton said during a stop in Sioux City.
On the other hand, Trump wants to abolish gun free zones, like schools and hospitals, because they make people more vulnerable and a "bait" for those who have violence in mind. According to CBS News, Trump does not think that there should be restrictions on the current process of purchasing a gun. However, he does believe that people on the "no-fly list" should be banned from purchasing guns and ammunition.
"She wants to destroy your Second Amendment," Trump said in Miami Friday night, stirring up controversy once again.
Higher Education
The cost for higher education has been increasing year after year; leaving many students with large loans looming after them even after college, an all-time low nationwide.
Trump believes in going past the 'traditional' school and supports other public options like charters, vouchers, and magnets. Other than Trump University, which was a fraudulent and left a smudge on his reputation, he has shown nor spoken about a plan for higher education.
"As your president, I will be the biggest cheerleader for school choice you've ever seen," he said in an interview, promising that in his White House "parents can homeschool their children."
Free higher education has been one of the things Clinton has been preaching after former Democratic candidate  Bernie Sander's pushed for free college in his campaign. On her official website, Clinton has explained her "comprehensive" plan for making college debt-free by having "all community colleges offer free tuition." In return, Clinton's plan will crack down on predatory schools, lenders, and bill collectors, and also significantly cut interests rates so the government never profits from college student loans.
"Let's … make debt-free college available to everyone. … And let's liberate the millions of Americans who already have student debt," Clinton said on June 22, 2016.
Businessman Donald Trump clearly gives the message of wanting to "Make America Great Again", reassuring the votes of many unhappy citizens wanting a change.
Former U.S. Secretary Hillary Clinton has settled with "Stronger Together", gaining many votes of those who don't want to support Trump.
With the real presidential elections coming up in November, we need to see our options. Like always, the candidates have their negatives and positives. However, it is up to the people to decided what future we want. Let your voice be heard because our country's future rests in our hands.