District creating five-year plan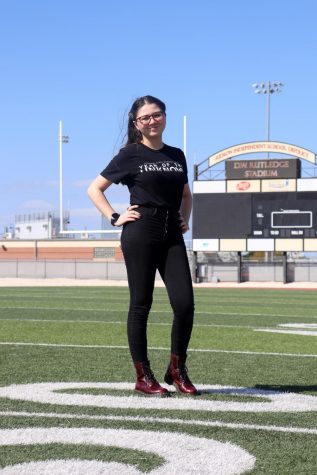 More stories from Brooklyn Ellis
It often seems as though the voices of students and teachers are left unheard
However, the district is working to change that. Earlier this month, Superintendent Jeanette Ball, Ph.D., hosted a Strategic Planning Committee meeting comprising of nearly 60 teachers, staff members, parents, and students. 
The attendees were divided into three steering committees: effective instruction, positive school culture and involving families and community. Each consisted of a variety of Judson community members to ensure the plan would effectively benefit all programs and schools.
"This is not just a superintendent plan. I want everyone to have a voice and be able to share ideas, bring unique thoughts and be able to provide their experiences and expertise on how to move the district forward," Ball said.
The first day was spent on introductions, creating common morals, and brainstorming the strengths and weaknesses found within the district. The teams sketched images to represent their mission, each depicting people working together and using words of togetherness.  
"We talked about school culture and what we could do to lead the students [and teachers] to think positively, have a positive mindset about going to school and enjoy their time in school," sophomore Aaliyah Roman said.
At the second meeting, the groups focused on goals and change they wanted to see by the end of the five years. The strands established that by 2024, 100% of students would be involved in school culture and extracurriculars, as well as meeting grade-level expectations and being college/career/military ready, and 100% of parents would be involved in the district community.
"I never want to stop expanding. My goal is to continue to take it to the next level. I want Judson ISD to be the premier district, the envy of all of Texas," Ball said.
Another topic discussed was how teachers and administration could better improve the environment and learning experience for students and the community. It was established that improved communication systems and resources were necessary to ensure the success of every student. 
"It was nice to understand that teachers and parents, along with students, have different points of view and we're struggling with similar and different things," Roman said.
Many teachers asserted their excitement to see students attending the meeting and including their opinions into the plan.
"Students had input, and so they could voice what they thought needed to be better and had an input in the future of the next students coming in, even after we leave," Roman said.
On October 1 and 2, the Action Planning Committee will meet to oversee the next steps to be taken to ensure these goals are implemented. On October 24, both panels will congregate to certify that the steps remain loyal to the beliefs established by the Steering Committee.
"It was an experience I think everyone should have; an opportunity to put in their voice and their input and something that involves them and the people around them," Roman said.