District moving from Google Classroom to Canvas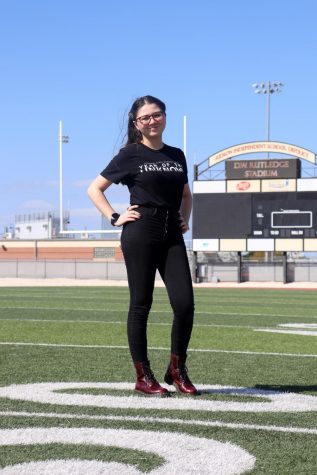 More stories from Brooklyn Ellis
There is no mistaking that the 2020-2021 school year will be unlike any other.
However, it has also brought about many innovations to the way students are going to learn virtually. 
Among all the changes the district is experiencing, leaders have decided to change their learning management system from Google Classroom to Canvas.
"Canvas is just a more robust LMS (learning management system)," Director of Instructional Technology Randy Rodgers said. "It has tools built-in utilize external sites and resources in the (digital) classroom. For example, Studio is a built-in tool that lets teachers record, edit, and share webcam videos and screencasts. It also is much more advanced in the ways it can integrate our digital textbooks or services like Discovery Education."
The platform will be easily accessible on any device with a modern web browser, including cell phones, through apps designed separately for students, parents, and teachers, as well as on the web at judsonisd.instructure.com. Students who do not have the proper equipment available will be able to pick up a loaner device from the district at various locations, now that the district is aiming to be 1:1 with technology.
"We are in the process of finalizing systems that will automatically set up student accounts and assign them to their specific teachers and courses," Rodgers said. "As soon as student accounts are ready, we will do a major outreach to get them logged in and get them started in some introductory training. Parents will be offered some evening and weekend trainings, brief intros, and they will also be able to access the same training courses as their students."
Like any program, Canvas users will occasionally experience technical curiosities, which will be handled on a case to case basis. The district is working to put together an FAQ and online support resources that will be accessible to the public.
"For students who are having a difficult time logging in, students should contact their teacher and they will be able to walk them through the process," Judson High School's Academic Dean Cynthia Valdillez said. "We are also fortunate to have several teachers who have used the platform as college professors and we will be leaning on them to help us navigate the platform."
School districts, including Judson ISD, have been exploring different options to continue the education process amidst the COVID-19 pandemic, during which remote learning has become essential.
"It has shown a lot of educators and parents who have been slow to the party just how powerful and vital technology is in education. A lot of folks have been forced very quickly and abruptly out of their comfort zones, and I think that is fantastic! Growth is often painful, and this is no exception, but it is growth, nonetheless," Rodgers said.
Overall, Canvas will change the way classrooms within the district are managed and will help bring Judson into the future of remote learning. 
"I hope to see teachers recognize that, with the challenge of so little synchronous communication, their main job is to ask the questions and help prod kids in ways to get them moving towards what needs to be learned and mastered," Rodgers said. "It is a remarkable chance for project-based or inquiry-based learning that puts the kids in greater control and makes the teacher more of a coach, one that gives kids the skills they need to execute learning on their own."
—–
If there are issues with this article, report it here.