Football beats Canyon in the annual Pink Out game
Hang on for a minute...we're trying to find some more stories you might like.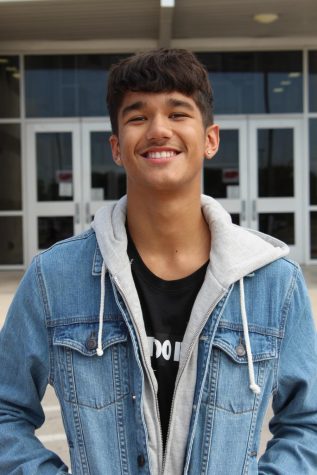 More stories from Justin Lopez
On Friday, October 26th, the Canyon Cougars visited the Judson Rockets for the seventh game of the season.
On the very first play of the game, quarterback Mike Chandler threw to wide receiver Kameron Lopez who scored, making the game 7-0. As Cougars set to receive the ball, senior Kenyon Morgan forced a fumble and recovered it, which led senior Sincere Mccormick to his first touchdown of the night, making the score 14-0. With another defensive stop, McCormick came back to score his second touchdown of the night, putting the Rockets up 21-0 to end the first.
In the second quarter, the Rockets drove up the field to try for another score, but they miss a field goal, keeping the score 21-0. The Cougars received the ball and managed to get into Rocket territory, only to be forced to a field goal, making the score 21-3. McCormick put on a show as he ran straight through the Cougars defense for his third touchdown of the night, putting the Rockets up 28-3. As the buzzer sounded to end the half, the Rockets weren't done, as junior Antony Shelton caught a hail-mary pass for a touchdown, making the score 35-3.
To start the third quarter, junior Amarea Bailey caught a pass and ran in for a Rocket touchdown. With another Rocket defensive stop, senior David Charles caught a pass and ran for a Judson touchdown, making the score 49-3.
In the last quarter of the game, the Rockets kicked a field goal, making the score 52-3. As the Cougars got the ball back, the Rockets defense bullied them for the ball. Senior Darius Dean took the ball and drove up the field for a big run and topped it off with a rush into the end zone to end the game at a score of 59-3.
The Rockets will be the visiting team next week as they travel to take on the East Central Hornets on Friday, November 2.

About the Writer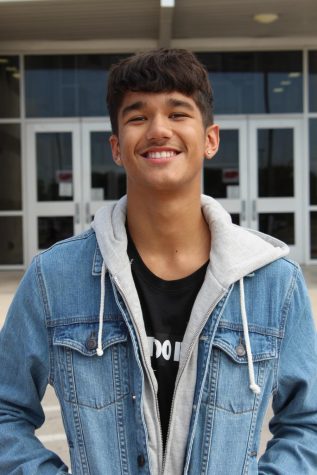 Justin Lopez, Sophomore
Sophomore Justin Lopez is on his first year on the newspaper staff and is planning on staying all three years. He is apart of sports writing team. His...