Football falls to Clemens, will face Hays for their first playoff game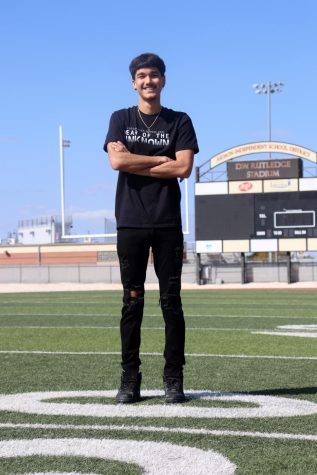 More stories from Justin Lopez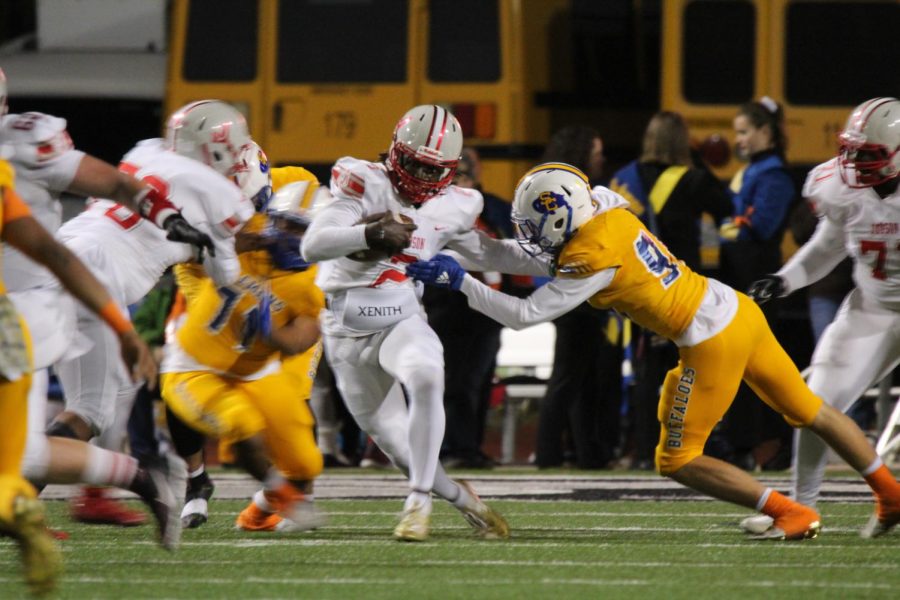 On Friday, November 8th, the Judson Rockets (9-0) faced off against the Clemens Buffaloes (8-1) to determine who would hold the title of District Champions. 
During the first plays of the first quarter, the Rockets defense forced a fumble but recovered. Trying to make a statement on offense, the Rockets were shut down by a flag and were forced to punt. After a very questionable call, a pass was incomplete behind the line of scrimmage, marking it as a live ball. The Buffaloes then scooped up the ball and scored, putting the Buffaloes on the board at 6-0 after missing an extra point. After the Rockets return, senior Mike Chandler ran for significant yards to get the offense in a better position but was flagged again, losing ten yards on the play. Junior De'anthony Lewis took charge, drove up the field and punched it in the end zone to give the Rockets their first touchdown, ending the first quarter leading 7-6. 
At the start of the second quarter, Chandler threw to Senior Amarea Bailey-Davis for over 20 yards, which led Chandler to run in for his first touchdown of the night, making the score 13-6 After another missed extra point, the Rockets then go on to fumble on two possessions back-to-back, which led the Buffaloes to throw a touchdown pass, tying the game at 13-13. Chandlers intended pass to Bailey was tipped and picked off by the Buffaloes, followed by a jump ball catch, that put the Buffaloes up 20-13. The Rocket's defense finally woke up with Sophomore Myzel Miller intercepting a pass and returning it to the 40-yard line ending the first half. 
After the half, both teams battled for momentum, but the Rocket's defense came out on top forcing and recovering a fumble. Chandler maneuvered his way out of the pocket and then rushed for another touchdown, tying the game at 20-20. During the kick, the Buffaloes returned a 95-yard touchdown to put them up 27-20. The Rockets immediately started marching down the field, but could not capitalize in the red zone, settling for a field goal, making the score 27-23 ending the third quarter. 
To start the fourth quarter, the Rockets recovered an onside kick, which led to a huge run by Lewis. Chandler then charged into the end zone with authority, putting the Rockets up 30-27. The Buffaloes immediately came back and scored a rushing touchdown, putting them up 34-30. After a very questionable call, a touchdown catch by junior Damian Crew was ruled incomplete, crowning Clemens the District Champions with a score of 34-30. 
The Judson Rockets (9-1) will play Buda Hays (8-2) on Friday, November 15, at D.W. Rutledge Stadium.