From the military to the classroom
Retired U.S. Marine Mr. Reginald Walker has transferred what he learned in the military to the classroom.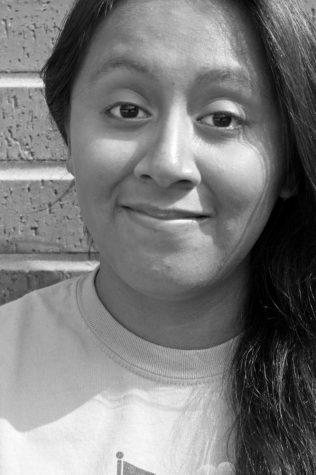 More stories from Jennifer Gutierrez
Retired U.S. Marine Reginald Walker served for over twenty years, facing every task thrown at him from recruiting duty to being involved in wars. Although he retired, he still continued to use his talents to help others. He has been an educator for eleven years.
"I knew I wanted to find a place where I could learn a few things, grow up and make a career," Walker said.
From 1991 to 1995, Walker had the privilege to work in the White House where he got an eye opening experience of the political aspect of the military.
One of his favorite memories of being at the White House was when he got the opportunity to sit in the President's chair because he flew the green and white Marine helicopter.
"[On the political side], there's a debate, a discussion, and then the next thing you know, there's a policy change and we have to react to it," Walker said.
He then proceeded to work in the Department of Defense at the Pentagon, providing security to allow a safe and orderly work environment for the staff.
After that, he went to Hawaii for a year and then moved to California, where he met his wife Wanda, a retired marine drill instructor who trained all the marines when they came in.
Throughout his journey, one of the most important trait he learned was how to deal with so many people.
"The biggest thing I learned was to effectively communicate to thirty different people who need thirty different types of communication," Walker said.
Being enlisted in the Marines left a huge impact on his life. It was there where he grew his communication skills and saw his liking for teaching.

"It was life changing," Walker said.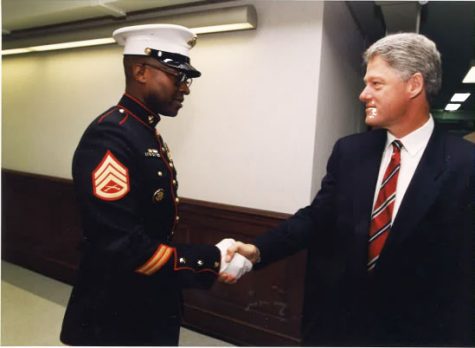 After retiring, Walker went to the University of Texas at San Antonio and received a Bachelor of Arts in Psychology. He later attended the University of Texas at Arlington with a Masters of Education Curriculum and Instruction and started teaching in 2005.
"In a classroom, all students are different and you have to figure how to get them all to work together," Walker said.
As Walker looked back on his past, he saw the similarities between the students of his time and the ones of now.
"The students, no matter what school I went to, are pretty much the same like it was when I was in high school: attitude and the conflicts," Walker said. "The only thing that has changed is the technology."
From freestyle Fridays to teaching about the difficult equations of Algebra II, Walker has been an exemplary teacher who has used his experience in the military to enhance his teaching.