Girls basketball end season as co-district champs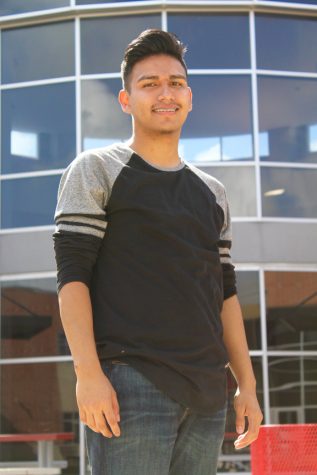 More stories from Jose Veliz
Judson came in the game with a record of 22-6 facing the Clemens Buffalo (10-21). With both offenses averaging more than 50 points a game, it was a fun matchup to see.
The Lady Rockets were looking to make a defensive stands and still be undefeated at home. It was also the last home game for the seniors. In the pre game warmups, they congratulated each senior with a gift basket and a frame of their accomplishments throughout their years on the team.
"This game is important because… one being district standing and second because this is also my fourth year here. Seeing the seniors grow year after year is special," assistant coach Nia Toru said.
Judson won the opening tip off and didn't hesitate to start fast with four straight points from the paint from center Desiree Lewis. Clemens answered back quickly with a deep two pointer. In the first quarter, it was all defense with the Lady Rockets getting back to back steals and double covering Clemens players to force turnovers. The first quarter ended with a fast break from guard Mia Davis to shooting guard Chantel Govan to make it 20-7.
The start of the second quarter, forward Kyra White got a steal to put points on the board and also made the Buffaloes substitute again. With a Buffalo team frustrated, they started fouling, which the Lady Rockets manage to score 24 points from and eventually made the Buffalos call a timeout to try to adjust to the Rockets aggressive defense. The second quarter was on all defense by the Rockets, who only allowed six points in the quarter. The Rockets lead 44-13 going into halftime.
In the second half, Clemens put their first points with a jumper. But early in the quarter, the Buffaloes started to make her costly mistakes, which led to them taking a timeout. Govan stool the ball and drained a deep three pointer, which led to Clemens substituting their players. With another defensive quarter by the Rockets, they held the Buffaloes to only six points again. Guard Keanalei Auskusco ended the third quarter with a deep three to make it 64-19 going into the last quarter.
At the beginning of the fourth quarter, Davis put on a show with two shifty ankle breaking crossovers, which led to two easy layups and a fired up bench. Clemens tried coming back little by little by scoring 16 points. But Judson kept getting turnovers and took time off the clock.
The final score was 78-35. Judson took care of business once again at home, improving to 11-0 at home and 23-6 overall heading into the playoffs. They will face the Stevens Falcons in the first round of the playoffs.