Lady Rockets blast by Unicorns
Hang on for a minute...we're trying to find some more stories you might like.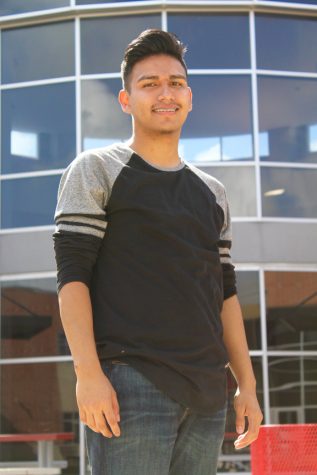 More stories from Jose Veliz
With Judson averaging 51 points a game, it would have been a tough challenge for the New Braunfels Unicorns to stop their high flying offense and containing the top defense in the district.
Judson came into game with a record of 20-4, while the Unicorns come with a 13-13 record.
"One of the things we like to rely on is our defense," assistant head coach Nia Toru said. "We pride ourselves with this defense. We have to block out and not give up open shots. We just gotta play together as a team."
In the opening tip off, Judson won and immediately scored the first points of the game. Judson came off strong on defense, which made the Unicorns make early mistakes. They became frustrated and fouled Mbaruk multiple times.
The Rockets defense forced turnovers and made New Braunfels substitute. Shorty, the Lady Rockets answered back with a couple of fast breaks and made the Unicorns take a timeout. With three minutes left in the first quarter, the Unicorns put their first points of the game with a free throw shot. Small forward Kyra White ended the first quarter with a three pointer to make it 13-1.
To start the second quarter, point guard Mia Davis didn't hesitate to make back to back three pointers. The Unicorns answered back with a layup. The second quarter was mainly all defense for both teams, making it a slow score quarter. Judson manage to score 17 points and go into the half leading with a score of 30-8.
In the third, Judson scored on their first possession with a jumper from center Desiree Lewis. With some easy back to back steals from Mbaruk, it made the game harder for the Unicorns with a score of 37-8. The Unicorns took an early timeout to make adjustments in the lineup. Mbaruk was a key factor to their third quarter success by making all of Judson's first seven points in the third.
With multiple mistakes and turnovers, the Unicorns were in a deep hole. Judson's excellent ball movement tired out the Unicorns defense, which led to easy points from the paint and corner shots. Shooting guard Samara Clark ended the third quarter with a deep three pointer from the corner to make it 49-17.
New Braunfels scored the first points of the fourth quarter. With Judson approaching another dominant victory, they put their bench in. Davis and point guard Keanalei Auskusco sealed the game with two deep three pointers, to make the final score 60-27.