The case for the New England Patriots
Hang on for a minute...we're trying to find some more stories you might like.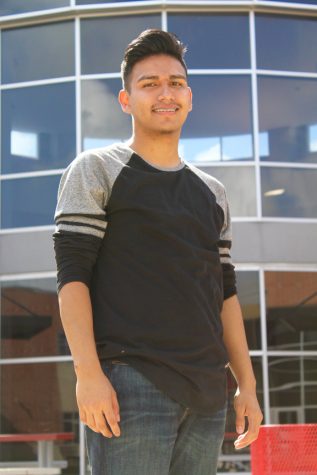 More stories from Jose Veliz
Super Bowl LI (51) will host the New England Patriots and the Atlanta Falcons in Houston to determine who will be crowned the next Super Bowl champion. Both teams have proven themselves why they are the top teams in their conference, but only one will come out as Superbowl champions.
The New England Patriots will come out with the win because of their consistency throughout the playoffs experience. They know what it takes to raise the Lombardi trophy.
Everyone was doubting the Patriots early in the season with Tom Brady being suspended for the first four games. But with one of the best coaches in NFL history in Belichick, they had a 3-1 record without Brady in the lineup. After he came back, he dominated in all kinds of ways. With only 12 games played in the season, he recorded the best touchdown to interception ratio with 28 tds and 2 ints.
With his favorite target in Rob Gronkowski out for the season with a back injury, Brady has found ways to score touchdowns with other receivers. The Patriots are an all around balanced offense with a two monster running back duo with LeGarrete Blount and Dion Lewis. Blount lead the league in rushing touchdown. Lewis is a factor in the run, passing and blocking game. They will be a big factor, especially with the Falcons strong front four.
The Patriots have the top ranked defense in the league by only allowing teams under 15.2 points per game, including playoffs. With a young but talented secondary, they will be put to the test by one of the best receivers in the league, Julio Jones. Jones lead the league in receiving yards and is planning to have a big day. The Patriots are going to double cover him or play zone against Jones to keep him contain.
Although the Falcons have the top ranked offense, they will have a busy day trying to get to Brady with the Patriots top ten offensive line.
Brady will appear in his seventh Super Bowl, most by any quarterback in NFL history. He has the most wins by any quarterback in history with 207 wins, including playoffs. He is very consistent throughout the playoffs, winning 23 playoff games, the most by any quarterback. And he is 39.
With another Lombardi Trophy to his name, it will leave a major impact in his legacy. He will eventually be name the greatest quarterback to ever play in the NFL, and also beat his childhood idol, Joe Montana, for most Super Bowl wins.
The Patriots will come out on top and win their fifth Lombardi in their franchise. Offenses sells tickets, but defense wins championships. And with a top ranked defense, they will look to come on top and be the best team of the 2016 season.