Seniors Shelby Adams and Ray'shawn Dotson sign to play basketball in college
Hang on for a minute...we're trying to find some more stories you might like.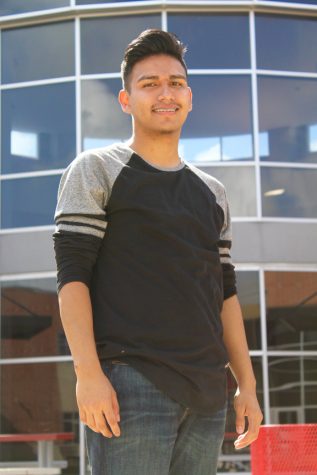 More stories from Jose Veliz
On April 13, 2017, seniors Shelby Adams and Ray'shawn Dotson signed their scholarship offers to play college basketball. Adams signed with Texas State, a division I college in the Sunbelt Conference, while Dotson signed with Hessen College, a NCAA division II school.
Adams received a full scholarship to play at Texas State, with the Bobcats only one win away from making it to the NCAA tournament this past March. With the signing of Adams, they will have a immediately improvement for years to come.
"I choose Texas State because it's a free spirit campus," Adams said. "I felt [Texas State] can help me with my goals outside of basketball. Athletic wise, the coaching staff is really great there. They believe in me. They believe I can come in freshman year and be a big impact."
Adams lead the Judson Rockets in points with 770 points, averaging 21.3 points this season. He was also selected to be in the San Antonio Area Super Team, All Region and All-State. Not to mention, he was named to several A11 tournament teams.
"What I'm going to bring to Texas State is my high basketball IQ and just tough basketball; do whatever it takes to win the game, offensive and defensive side," Adams said.
We can all say that Adams will do great things at Texas State for the years to come. With the support of everyone, he will achieve his goals on and outside the court.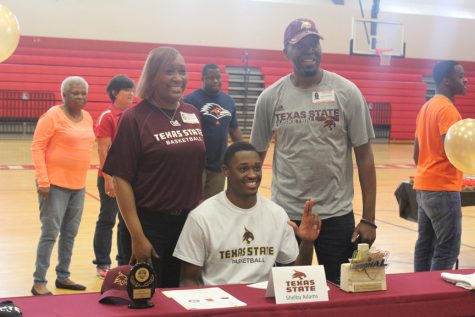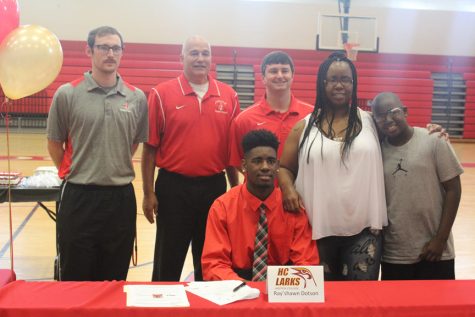 Dotson received a division II scholarship from Hesson College in Kansas. The scholarship will cover half the cost and financial aid will cover the remaining tuition.
Hesson College went 10-19 last season. With a 6'5" Dotson on the lineup next year, it will help the Larks' rebounding game and also on the defensive side.
"I choose Hesson because the people were pretty loving, the coaching staff, the players and I want to get better," Dotson said.
With Dotson leading the Rockets with 262 rebounds this season, it will definitely help the Larks. Dotson also averaged 9.6 points a game and shot from far range with a 38.6% from the three point mark.
"What I'm going to bring to the table is to play my heart out everyday," Dotson said. "I always work hard in everything I do. I want to develop my game and work on other stuff to try to bring wins to that program," Dotson said.
With Dotson big frame and ability to shoot from a long range, and also get blocks, it will make an immediate impact to Hesson and get as much wins to Hesson basketball program.

About the Contributor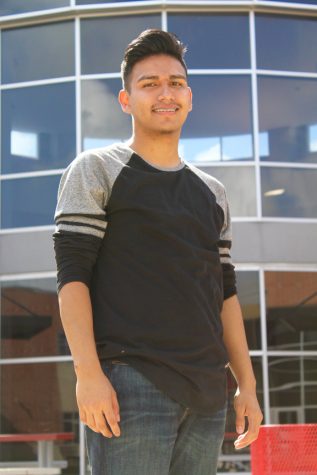 Jose Veliz, Alumni
Jose Veliz is a 18 year old senior. He enjoys watching and playing football. His passion about sports is like nothing he's ever seen. He is a huge Green...