Percussion students put on last show of the year
Hang on for a minute...we're trying to find some more stories you might like.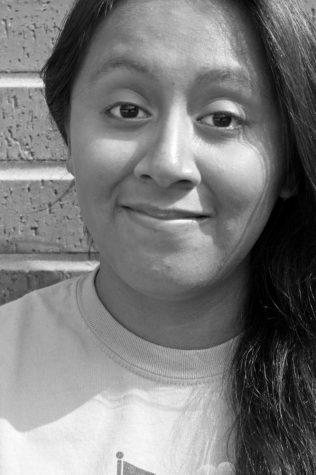 More stories from Jennifer Gutierrez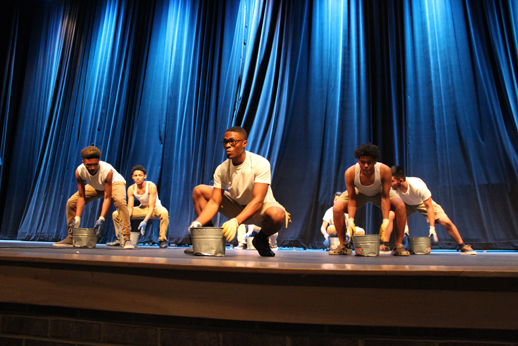 On Friday, May 19, the Judson percussion department presented their 2017 production called "Bang your Head," which featured the music of Def Leppard, Bon Jovi, Mötley Crüe and Guns n' Roses.
"The show was one of the best experiences and being in this drum line was one of the best decisions I could have made in my life," sophomore Jake Fricke said.
Each band presented arrangements from the featured music, which showed off their talents. Band one played music from Def Leppard, Force Ten and Mission by Rush, band two played a Mötley Crüe medley, and band three played a Guns n' Roses medley.
"Several changes were made from past years but I was really impressed and I enjoyed the show," alumni Brianna De Leon said.
In between of the main performances, innovative features were presented from each varsity band.
Band two presented Stomp It Out that involved trash cans and band three performed a piece called Pail, which had interesting beats and sounds.
"I really liked the part when they hit the trash cans. To make sounds from different material is pretty cool," junior Megan Lambert.
On the more comical side of the features, band one presented a piece called Head Talk, which started off with a group of campers sitting around with a fishing pole, Thomas The Train tent, and a sleeping bag. As the performance progressed, the drummers' beats were perfectly placed.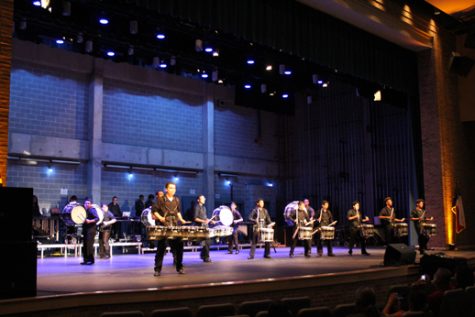 The last feature was a comical skit called Boss Baby, which left the crowd laughing due to a high school student acting as a infant.
"My favorite part was the last skit, the baby skit. It was very hilarious and I laugh a lot," De Leon said.
The grand finale was exceptional with the drum line playing parts of the 2016-2017 show, Mirage. This show was a great production and it was fitting that the curtains closed with the seniors waving goodbye to the audience.
"Being in the crowd coming back, it was pretty cool to see everybody. It's good to see them grow, see what they'll become and the legacy we left," alumni Kishan Bhairo said. "Honestly nothing can top our senior year that but you know what, this show really had my head banging."