Review: J. Cole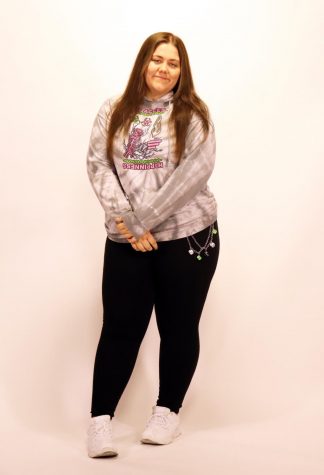 More stories from Riley Grogan
American rapper, singer, songwriter, and producer J. Cole released his sixth studio album, The Off-Season through Dreamville Records, Roc Nation, and Interscope Records on May 14, 2021.  The Off-Season was long-awaited and teased to fans for a long while, with "Interlude" being dropped a week before the full album's release date. 
The opening track, "95 South" begins with a verse from Cam'ron, who, along with Lil Jon, assists Cole throughout this track. Most hip-hop fans can appreciate these two artists being featured on J. Cole's album. In the first verse Cam'ron says "And don't check your watch, you know the time, Cole World, Killa Cam," suggesting that listeners should know what time it is when Cole gets a hold of the microphone. This track has a very explosive introduction, and motivating background music with a "hype song" kind of feeling. A great way to open the album, letting listeners know that Cole is in the house.
The third song on the album, "My life" features 21 Savage and Morray. Cole makes several emotional and personal connections hidden in his lyrics. Cole touches on his rough childhood, during which he struggled with poverty and a family of drug users. This is followed shortly after by 21 Savage rapping about the shooting that resulted in the loss of his best friend. This song has an abundant and extensive emotional bond, letting listeners in on some of Cole and 21's personal experiences and different times they've been knocked down throughout life. It's a very passionate track that hits you right in the feels. 
"Applying Pressure," the fourth track on the album, was a diss track without truly being a diss track. Cole mentions receiving hate online and continues to say he has much bigger things to focus on rather than an irrelevant negative comment on the internet. Cole also raps about not realizing his worth at the beginning and throws back to a time when he was stressed to pay the bills. Cole ends this song by virtually saying "just do it and prove them wrong." Another motivational but emotional song added to this spiritual album. This track helps the listeners see, in-depth, how unbothered Cole is by the hate and negativity, which is quite inspiring.
With the album slowly coming to an end, the seventh song, "Pride Is the Devil" features Lil Baby. Cole raps of being grateful for his life, considering pride has killed so many. This far into the album, you notice a pattern of deep, personal, and emotional lyrics all throughout. One of the issues he continues to touch on in this album is poverty. With the lyric, "Pride hides the pain of growing up inhaling poverty," it's likely that Cole is suggesting everyone should own where and how they grew up because it contributes to who you are today. Besides the powerful meaning behind Cole's words, the rhythm on this track is very smooth and catchy, one of those songs that would take some time to get out of your head.   
The final song, "Hunger on Hillside" was the best way for Cole to close out the album. In the first verse, Cole raps about not giving up no matter how hard it gets, no matter how low your head is, to always pick it up and keep going. The opening of this track was much different compared to the rest of the album – it might even make you think you switched to a different artist by accident. However, it was a beautiful and surprising difference. The rhythm added a very passionate feeling to this song while Cole appreciates his fame, but makes it clear that he wouldn't be any different if he didn't have a huge amount of money. The best ending to an album I've heard in a while, but bittersweet, because it does make you wish there were more to hear. 
This album was a first-class ticket to Cole's personal life, emotions, struggles, and beliefs. Every song had vastly meaningful lyrics, most of which touched your heart in the softest place. Cole covers very harsh, real-world problems, making this album exceedingly inclusive. A lot of "old heads" in the musical world can truly appreciate how humble J. Cole is, and always has been. He never fails to satisfy fans when he releases new music, almost always leaving you wishing for more. I would absolutely recommend this album, it was a great listen and will have you adding more songs to your current playlists. 
—-
If there are issues with this article, report it here.