Review: Lil Nas X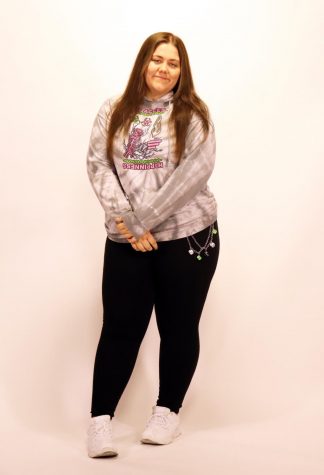 More stories from Riley Grogan
American rapper, singer, and songwriter Montero Lamar Hill, or better known as Lil Nas X released his debut album "MONTERO" on September 17, 2021. This album was announced in 2019 and features Jack Harlow, Doja Cat, Elton John, Megan Thee Stallion, and Miley Cyrus. Singles on this album include "Montero (Call Me By Your Name)," "Sun Goes Down," "Industry Baby," and "That's What I Want." 
The opening track "MONTERO (Call Me By Your Name)" was teased during a Super Bowl LV commercial break in February and finally released on March 26, 2021. Despite Lil Nas X rising to fame when he released "Old Town Road " in 2019, "MONTERO (Call Me By Your Name)" gained him a lot more love and support, but also some hate. This song is a reference to the award-winning movie "Call Me By Your Name" which features two gay men being in love. Lil Nas X came out as gay in June 2019 and has stated that this song was inspired by his love life and this movie. Repeatedly referencing a man that he fell in love but did not come out as gay, "You live in the dark boy, I cannot pretend." A memorable song with heartfelt and meaningful lyrics.
Track number three, "INDUSTRY BABY" features Jack Harlow, produced by Kanye West, and was initially released on July 23, 2021. Lil Nas X begins the song by listing his previous accomplishments, "Couple Grammys on him couple plaques, ayy that's a fact." This is Lil Nas X's effort in shrugging off the hate he received for "MONTERO (Call Me By Your Name)." He makes it quite clear that he doesn't care for the hate and will continue to produce music for his fans no matter what. The music video in relation to this song teases the Nike suitcase that Lil Nas X previously dealt with, showing him in prison and attempting to escape with Jack Harlow. This track was a beautiful 3 minute PSA to his haters, after repeatedly being referred to as a "one-hit wonder," that he is quite the opposite considering his multiple hit singles. A perfect addition to the album as a whole. 
The third song on the album, "THAT'S WHAT I WANT" expresses Lil Nas X's desire for love and the difficulties of finding it as a gay black man in America. Lil Nas X faces many struggles with who he is, being two minorities in one. However, despite all the hate he receives, he still refuses to back down from the industry. "THAT'S WHAT I WANT" has a catchy rhythm and grasping lyrics that make you want to learn them as soon as possible just so you can sing along with him. This track is one of Lil Nas X's most heartfelt on the album, you can feel the pain and love behind his voice while he sings. Lil Nas X uses this song to convey that people should stop being ashamed of gay, black intimacy. Even if you can't relate to his hardships, you almost feel as if you're in his shoes for a split second while listening to this song. 
Track number seven, "ONE OF ME" features Elton John. Lil Nas X makes yet another reference to people thinking he'd just end up as a "one-hit wonder" after his first hit song in 2019. "Tell me that you think you won't top your last creation, word on the block is you fell off and I'm just sayin'." However, that is clearly not the case considering the success this album alone has scored for Lil Nas X. Listening to this song's lyrics, and multiple similar tracks, you can tell that Lil Nas X was slightly affected by the persistent comments that are praying for his failure. Nevertheless, he does not fail to rise above all the disapproval and degradation from the general public. And even if the lyrics may seem repetitive, this song was still worth the listen and an appreciable piece of the album. 
The tenth song of the album, "TALES OF DOMINICA" explores Lil Nas X's feelings and perspective when it comes to growing up, becoming an adult, and being on your own. He sings of having doubts about his decisions and his position in life, thoughts that everyone faces or will eventually face sometime in the future. Life is hard on everyone, including celebrities like Lil Nas X. "TALES OF DOMINICA" has a beautiful instrumental and a quite captivating aura all around. Personally, one of my favorites from the album. However, you may struggle to decide whether to get up and dance or lay in bed and cry, revisiting memories in your head until the sun comes up. 
The second-to-last song, "LIFE AFTER SALEM" has a darker and more sad presentation than any of the other songs on this debut album. He may or may not be referencing someone he fell in love with, but no longer has love for when he says, "You're changin' (You're changin' every day) You played me (I let you win again.)" With lyrics that reach out and grab your attention and a hypnotizing vibe, this song is undoubtedly worth the listen. Regardless of the melancholic impression the song may give off, it's also beautiful at the same time. A great way to slowly bring the album to a close.
"MONTERO" was an emotional study of Lil Nas X and his feelings on multiple subjects and the many hardships of his life as a gay and African-American artist. With a handful of the tracks being released before the full album release, true fans knew he had something powerful in the works. It's safe to say he most likely proved so many people wrong. The album was mesmerizing and a vastly enjoyable experience. "MONTERO" is bound to be successful in the music industry, more than it already is, and may even be a cultural reset. Everyone should take the time to give it a listen. 
—
If there are issues with this article, report it here.