Review: Joji's "Nectar"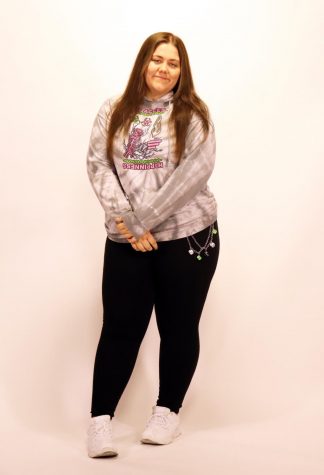 More stories from Riley Grogan
"Nectar" is Japanese singer-songwriter Joji's second studio album. This was released on September 25, 2020, by way of 88rising Music. Joji has nine singles, including: "Pills" on November 3, 2017, "SLOW DANCING IN THE DARK" on September 12, 2018, "Sanctuary" on June 14, 2019, and "Gimme Love" on April 16, 2020. 
"Ew" is the opening track on the album. And it is a great way to start off. It has a beautiful but slow introduction and chorus. Joji sings of his past relationships and how he wishes that he could experience real love instead of being left and heartbroken. "Ooh, teach me to love just to let me go I can't believe that I'm not enough." It is definitely one of the most touching songs in on the album. 
"Tick Tock" is the third track on the album. This song is more upbeat but depressing at the same time. He talks of chasing fame and having relationship problems because of bad communication. It's got the same vibe that a lot of "love songs" have but it's still catchy. It would be a good song to play at full volume and just dance to when nobody is around. 
"Gimme Love" is the sixth track of the album and his third single. The song starts out with a dark lo-fi instrumental, but spikes into an upbeat ending which was shocking to hear considering a lot of his songs are calamitous. While it does sound like almost every other pop song, it is still a very good one. Joji touches on yearning for love and affection from his partner, something a lot of listeners could relate to. 
The tenth song on the album, "Nitrous" starts off with a slow but fun beat as usual. This album can be repetitive when it comes to the vibe and rhythm of his songs, however, each track is different and unique in its own way. This may be the most touching song on the album, as Joji compares his many references to motorcycles and cars to his ability to use music as his own coping mechanism. "And the pain make me wanna blink, blink But I'm in a Rover, I won't feel a thing." This track is his most emotional and personal track. 
"Mr. Hollywood" is the fourteenth track. I think this song is referencing his success with one of his singles, "SLOW DANCING IN THE DARK" with Joji stating that no matter what, he hasn't lost sight of what matters. The song, like most others, has a slow and dark beat to it. This far into the album, you're nearly in a trance listening to him sing along with the lo-fi beats. It truly is beautiful. 
The seventeenth track, "Like You Do" is the second to last song on the album. An emotional ballad, where Joji sings about how dreams are leading him down a separate path from his partner. The background of the song is primarily piano and the lyrics are very emotional. This isn't new though, as most songs on the album are like this. The song nearly brought tears to my eyes with how we can tell he is powerlessly in love and afraid of losing his partner. Also one of the best songs on the album. 
"Nectar" truly was a beautiful album and an amazing way for Joji to showcase his true talents. Even some of the very sad songs were absolutely amazing. While it would be hard to get into this album if you're not much of a lo-fi listener, it was definitely worth the listen. Every song had a powerful message and it will have you on the edge of your seat waiting to hear the next track to see if it's better than the last. This album will surely gain a lot of attention. 
—-
If there are issues with this article, report it here.