Review: Shawn Mendes's "Wonder"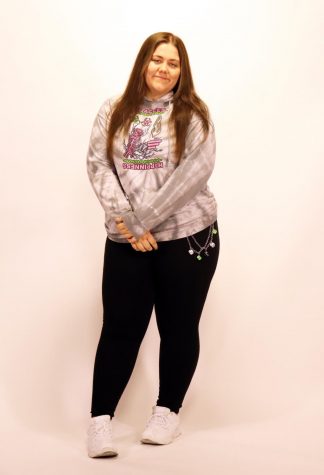 More stories from Riley Grogan
"Wonder" is Canadian singer and songwriter Shawn Mendes' fourth studio album, released through Island Records on December 4, 2020. This album features Justin Bieber and Mendes' hit song "Wonder." Mendes also has a movie on Netflix of the same name, which is a portrait of his journey throughout his career.
The second track on the album, "Wonder," was released prior to the actual album itself. It's like an intro after the intro, considering it is the name of the album. The song has a soft beat at the start and picks up about half way through. Mendes really shows his vocal range in this song, as he starts off singing softly, and works up to a loud, powerful voice. This is a beautiful song, conveying Mendes' personal thoughts on the world and life in general. 
Track five, "Teach Me How To Love" doesn't waste a second, starting off with an upbeat rhythm. This song is almost like an anomaly of the album – it feels like it's in a different world from the rest of the songs. It has 70s drum instrumentals and touching lyrics about his relationship with Camila Cabello. The lyrics are very intimate and his voice stays in the same range most of the song up until the chorus when he hits higher notes. Another beautiful, unique song on the album. 
The ninth song on the album, "Monster" features Justin Bieber and starts off absolutely beautifully. It's one of those songs that could put you into a trance if you close your eyes, listen, and let go. Mendes starts it off and Bieber comes in about a minute into the song. These two Canadian pop superstars sing about the trap that is teenage popularity, "You put me on a pedestal and tell me I'm the best…Spill my words and tear me down until there's nothing left," referring to fame being bittersweet, and conveying the loneliness that both singers have felt in their career. This is an amazing addition to the album and one of the most emotional songs. 
Track twelve, "Piece Of You" sounds like a sad song at the start but almost immediately picks up. Mendes uses his high-pitched voice to build up to the first verse. This song has a 60s pop vibe, with a catchy beat and heartful lyrics. Mendes sings about being jealous over a woman and wanting her just as much as anyone and everyone that wants a "piece" of her. The tone behind this song stood out the most, it seemed much more serious than the rest of the tracks on the album. Definitely a special addition to the album.
"Wonder" may have been a fairly short album, but it absolutely defines "short and sweet." Every song was beautifully written with emotional lyrics and catchy, danceable rhythms. It felt like you were entering a 60s diner for some of the songs, and at a 70s dance for others. The album was very appealing and I recommend that everyone give it a listen or maybe even two. 
—-
If there are issues with this article, report it here.