Senior Anariss Brandon looking forward to a new journey at Texas A&M – Commerce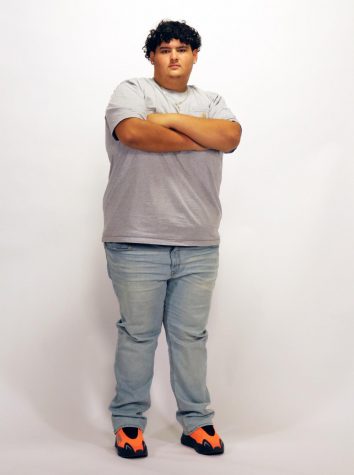 More stories from Jesus (Jesse) Hernandez IV
On Wednesday, November 10, senior Anariss Brandon signed to Texas A&M – Commerce during National Signing Day. Now that the university is a division one team, this will be a new step going forward for their entire program, starting with someone from Judson High School.
"It's amazing. It's a blessing. I'm so grateful," Brandon said.
He is more than grateful for the next step in his athletic career.
"It's a blessing man. I'm so grateful," Brandon said. "I'm glad that God put me into this position to do this."
All of his hard work has paid off and now he's on to better things. Commerce was exactly where he wanted to be.
"It felt like home – the atmosphere, the people, it just fit me very well," Brandon said.
He felt support throughout his whole journey.
"God, my family, my friends, and coaches have been supporting me," Brandon said.
However, he still has a goal to finish – concluding his senior basketball season with a bang.
"I'm looking forward to this season. It's going to be a big senior year," Brandon said.
The next home boys basketball game is on December 20 against Brennan.
—
If there are issues with this article, report it here.