The pandemic has impacted a big part of high school – the high school relationship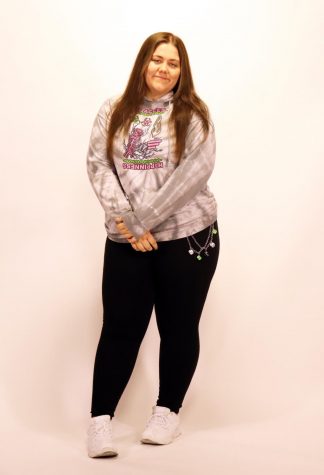 More stories from Riley Grogan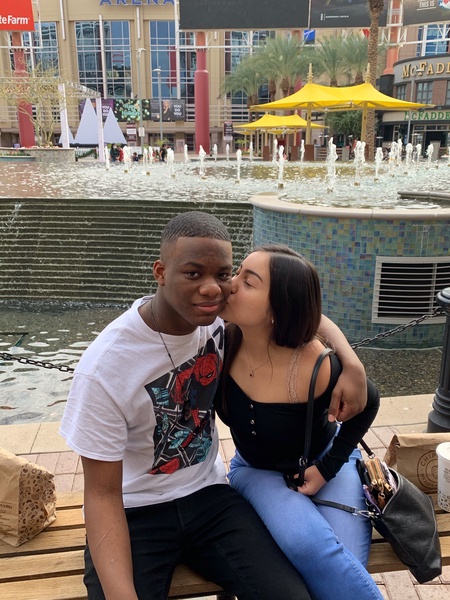 Dating as a teenager in high school was already difficult to do as is, considering age and not knowing exactly what they want nor do they truly understand the concept of love… just yet.
And now that there is a deadly virus spreading around the globe, the infamous high school relationship has become more difficult, even receiving the label of "long-distance relationship," in order to avoid spreading said virus. 
Some are still taking the steps to see each other, but safety..
"COVID hasn't majorly impacted our relationship,"  Junior Darien Fils said. "We still see each other, but do take certain precautions to avoid one of us getting COVID. On the plus side, we've come up with other ways to have fun together, like playing Minecraft or other online games."
Covid-19 has restricted many people from seeing others outside of strictly immediate family members, whether this includes friends, distant relatives, or significant others. 
What used to be just any other high school student relationship could now be considered a long-distance relationship for the students who are attending school virtually, and for those who are isolating, or quarantining, themselves from the virus. Attending school face-to-face used to be the only way for some students to see or spend time with their significant others, considering some parents are strict and do not allow their children to date or go out as they please. Without school, a lot of these high school romances are failing, and the number of "long-distance relationships" is slowly increasing.
"COVID hasn't caused any problems in our actual relationship, but it did change how we felt about each other," junior Elias Vargas said. "When we get the chance to see each other, we love it. But the moment we have to go, just makes us miss each other even more. I still get to see her, just not in the way that I used to." 
Communication is a vital part of any relationship, but it becomes essential when you can no longer rely on seeing the other person on a daily basis. While even some of the happiest relationships come with a great deal of challenges, having a functional form of communication with your partner is very necessary and simply just staying in touch is very important for long-distance dating. Whether you talk on the phone, video chat, or just message back and forth, staying connected is the key to keeping your relationship intact during times like these.
"We make sure to keep the lines of communication open and that involves a lot of understanding. Some days are easier than others to communicate, but we've learned to be more gentle with one another because of everything going on. The state of the world right now, isn't so gentle," alumna Emelicia Atoigue says.
Long-distance romances can be very tough, stressful, and often upsetting. On a typical weekday, you can't wait to see your crush or significant other at school. Whether you just meet up in the halls between class periods or eat lunch together, a lot of students looked forward to these simple interactions with the person they admire. Losing this advantage by not having access to your partner physically, and not being able to spend quality time with them could result in drifting apart and possibly even losing feelings for each other. 
"I started dating my girlfriend during Covid, when [school was being shut down.] So, I didn't really appreciate those moments before, but I would definitely appreciate them now if I got to interact with her daily," Vargas said. 
Dating online has become much more popular than in past years. It's easier, and you have a much wider range of people to relate to or gain interest in. There are over one thousand online dating apps and websites dedicated to helping people find their match. While most of these applications are directed towards adults, there are still "teen friendly" versions. However, social media seems to be the way to go for most teenagers. Instagram, Snapchat, and Twitter are practically hotspots for finding people your own age with common interests. 
There are no boundaries on how or where you meet a person that you may want to be romantically involved with, and the percentages of online couples rose by nearly twenty percent between the years 2009 and 2017.
"I met my long-distance boyfriend on an app called Yubo. I went on the app while I was bored and definitely did not intend on meeting such an amazing guy. We exchanged information and started talking, and we have been together for over a year now," junior Janaza Pelzer said.
On the other hand, meeting someone online still has its risks. There is "catfishing" which is when someone pretends to be someone that they aren't, and various other predators who target individuals through dating apps and social media. So while it sounds like all fun and games, the internet is still a very dangerous place and you have to be careful. 
"I met a guy on Instagram. We were mainly friends. We talked for about a month, and then we suddenly stopped talking. A month later, another guy texted me and told me that it was a fake account and sent me his real account. I talked to this person for over a month and never would have imagined them lying about who they were," junior Jon James said.
Even before COVID, dating was hard and love was confusing. Most high school relationships are temporary.  Considering that only two percent of people end up marrying their "high school sweetheart," there is a very low chance that you will meet the love of your life while in your teenage years. But that doesn't mean you can't have some fun and make memories while you're still young. You may just have to be willing to work a little harder and be a little creative in order to do so.
---
If there are issues with this article, report it here.