Volleyball beats Roosevelt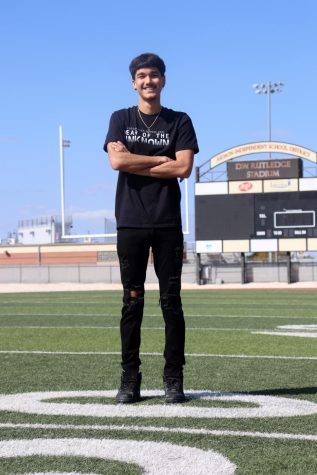 More stories from Justin Lopez
CORRECTION: A previous version of this article stated that the next game was this Friday against St. Mary's Hall at San Mary's Hall. This is incorrect. The next game is happening at Judson High School's gym.
On Tuesday, August 27, 2019, the Lady Rockets took on the Lady Rough Riders at Judson High School. 
To start the first set, Roosevelt started the game off strong scoring off a block. Judson and Roosevelt were scoring back to back until senior Ariel Cruz scored off a serve putting the Lady Rockets up by two. Roosevelt came back with a kill, serve, and an out of bounds play. Sophomores Jada Leal and Deajana Spears both scored off a tip and a kill, getting the Rockets back in the game, 5-7. Rockets then scored off a double and Cruz scored off a kill. Roosevelt took over and scored four times from misplays on Judson's end. Sophomore Joanna Bondoc tried to end the drought and scored off a serve. To intensify the game, Spears and Cruz scored off a block putting the score at 16-19. After continuous plays from Judson, senior Jaeden Burroughs scored off a spike and an out of bounds play putting the score at 24-23. Judson won the first set with a score of 25-23. 
At the start of the second set, Cruz scored the first point with an ace. Roosevelt scored twice off a misplay and an out of bounds play. Bondoc and Burroughs responded score off a serve and a kill. Both teams had misplays leading the score to a 9-9 game. Roosevelt capitalized and scored off of an out of bounds ball. After a wave of points from Judson, junior Tatyanna Gladden capitalizes with a kill, while Burroughs scored off a tipped ball. Shortly after, Roosevelt put two on the board with a spike and an error from Judson. Both teams were scoring off each other's errors, but Judson ended up coming out on top winning the second set 25-19.
Starting the third set, Roosevelt came out hot scoring continuous times and finished with a spike. Judson then played off a misplay on Roosevelt's end and Bondoc finished off with a back row kill getting a total of two points. Roosevelt fired back capitalizing off of two misplays and scoring a spike for three points in total. Roosevelt kept their streak going taking over the set and winning the set 25-13.
To start the fourth set, Judson gained a lead early scoring off three consecutive points, making the score 3-0. Roosevelt quickly fired back capitalizing on an error and an out of bounds play giving them two points. After both teams gained from errors, Roosevelt caught fire by scoring consecutively three times, putting them up 10-8. Judson took use of Roosevelt's errors giving them an extra two, but was quickly shut down by a kill from Roosevelt. Bondoc fired back with a kill which led to two more points for Judson making score 13-16 with Judson down. The Lady Rockets continued to fight for a comeback but Roosevelt wouldn't let up scoring, making it a five-point deficit for the Rockets.
Judson took advantage of a Rough Rider error and Leal scored a kill, making it a three-point deficit. With back and forth action from both teams, Rockets fought back off spikes and errors climbing to a 21-22 game. Cruz spiked and scored again tying the game at 22-22. Bondoc then scored off a serve re-tying the game. The Rockets couldn't keep it going as they hit the ball out of bounds, giving Roosevelt a point. Roosevelt ended up doing the same but hitting the net, giving the Rockets a point tying the game. Rockets took the game with two out of bounds hits from Roosevelt winning with a score of 26-24.