Yearbook puts on yearly Sales Week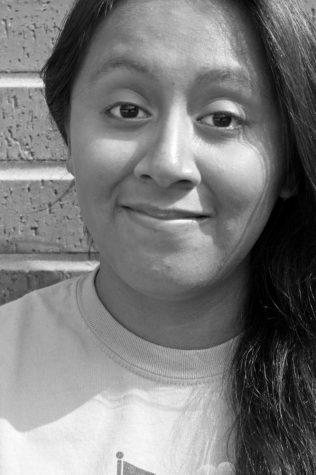 More stories from Jennifer Gutierrez
Sales Week is a period of time when the yearbook and newspaper staff come together to push the sale of the yearbook on the entire campus. The journalism department goes all out to make this event successful.
"It's about 3 weeks worth of preparation and a lot of coordination and cooperation with the yearbook staff members," Cabrera said.
The newspaper and yearbook staffs work together to think of themes and vote for slogans, create posters, and incorporate marketing skills, all while having fun. The themes for Sales Week are: Fast Food Monday, Tourist Tuesday, Workout Wednesday, Frat House Thursday, and Formal Friday.
The week's goal is to promote the yearbook and to see a spike in yearbook sales. A sales goal has been set for year, but not the specific week. It depends on the students, the price, and the current amount of sales at the beginning of the week.
"We want the kids to know that this yearbook is for every single student on campus," Pedro Cabrera said.
Throughout sales week, the 200 page yearbook is $70 dollars. After that week the price increases to $75. This is fairly cheap, especially compared to schools like Alamo Heights High School, who sells their yearbooks for over $100.
It is no secret that the yearbook department was in difficult place because of past mismanagement. Due to that mismanagement, there was no choice but make the majority of the 2014-2015 yearbook black and white. But after hard work and some negotiation, Mr. Pedro Cabrera, head of the journalism department, was able to switch from Balfour to Jostens, have an all-color yearbook for all students, and reduce a decade's long debt.
"The more we sell, the faster we can get out of that debt, and we can have all color yearbook as long as I'm here," Cabrera said.
This year's yearbook theme is, "What Are You Searching For?" You can order your yearbook by going to E213, or by purchasing it online at thefuelonline.com or jostensyearbooks.com.