Academic decathlon is looking to grow for upcoming competitions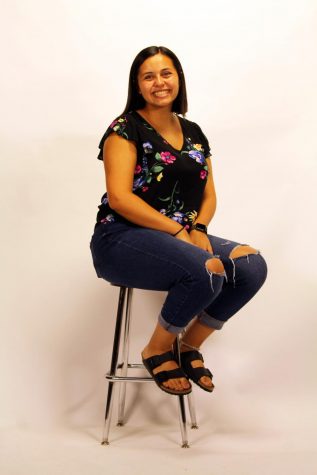 More stories from Madalynn Lambert
There are so many clubs and organizations on campus at Judson High School that are under the radar.
Academic Decathlon is one of many.
The organization allows students to compete and test in several different subjects including Art, Economics, Government, Literature, Music, Science, Social Science, and Speech. Each student is competing against others who have the same GPA. This year's theme is "In Sickness and Health."
"Each year [the competition] is based on a different theme. This year, everything is centered around health, sickness, and health care," sponsor Ann Hooper said.
The meetings are held every Monday, Tuesday, and Wednesday after school in Mr. Brian Hooper's room.
"A lot of it is independent study. We meet three times a week. We invite different teachers on campus to educate us a little better," Hooper said. 
Anyone can be in the club and shouldn't be intimidated by it.
"The most important thing [incoming students] need is the desire to learn. Nobody is expected to be perfect, or to know everything. There's a little something for everybody because there are so many different subjects," Hooper said. 
Even if you're nervous about the knowledge you believe you need to contain, this is still an opportunity to get involved. 
"I think it's important for kids to know, this is an opportunity for one, for them to get involved, but they can also have individuality and be an expert on a subject," sponsor Katherine Valadez-Smith said. "You learn things that you can take with you even after high school. This might be an opportunity to learn a little more about something new." 
To make it easier, it's usually ideal for students to focus on one or two subjects rather than every single one. 
"We give them a packet on [the subjects they are most comfortable with] and ask them to be an expert on those, and to get familiar with the rest," Hooper said. 
It's important to understand that in the competition, you compete against everyone with the same GPA.  It's separated into three categories: Varsity, Scholastic, and Honors. Freshmen can go up against seniors.
"It's not just for the valedictorian, or the top ten because we have categories," Hooper said. "It's open to everybody."
The next competition is on December 12 and 13, 2019. The club is always accepting new members.