Seniors Dallas Jones and Star Clinton win Military Ball King and Queen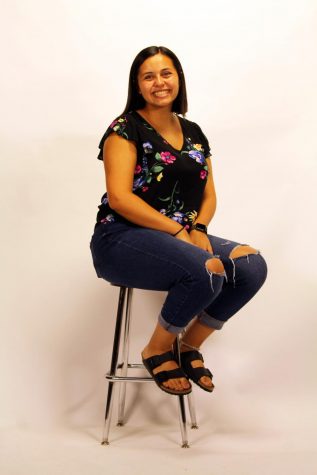 More stories from Madalynn Lambert
Every year, the JROTC program hosts its annual Military Ball held on Randolph Air Force Base. The students have the opportunity to vote and campaign for nominees prior to the event, to be announced as King and Queen at the ceremony. 
On Saturday, February 22, seniors Dallas Jones and Star Clinton were announced King and Queen of the 2020 "Fantasy" Military Ball. Most of the students believed the vote was predictable, but Jones and Clinton were both in shock. 
"Truly, I did not think I would win," Jones said. "I'm not really a social person." 
This year was the first year Clinton was on the court and knew it was perfect timing. 
"I honestly think your last one should be the best one," Clinton said. "I'm actually really surprised and excited."
It's always important that the King and Queen are ones who represent the program well and it's clear Jones and Clinton do. 
"[Clinton] works really hard and the kids really appreciate how hard she works," Lt Col James Grace said. "Dallas is a unique kind of guy. He is very serious but he is playful as well, and the kids appreciate them."  
Jones and Clinton plan on serving in the military after high school and are eager to continue their paths. Jones is enlisting in the Air Force and once retired will work to become an English professor while Clinton will enlist in either the Air Force or Army to become a Jet Mechanic. 
"I think it's a good fit for king and queen," MSgt Prim said. "Kind of surprising with Dallas. He said he isn't a big social guy and he isn't." 
The two seniors have made a great impact on the program and it was clear to the rest of the students involved who should be crowned. 
"It was really predictable and they really deserve it," junior Sara Peacock said. 
With the annual formal event, the students are excited for the following year to continue the tradition and of course, begin new ones.
—–
If there are issues with this article, report it here.