Swim continues to grow, qualifies for regionals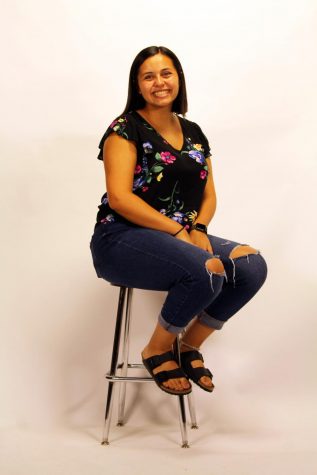 More stories from Madalynn Lambert
Over the weekend, the Judson High School varsity swim relay teams competed for Regionals at the Josh Davis Natatorium. This was the first time the swim team has qualified all their relays for regionals in four years.
"The first day is preliminaries, it sets up if you're going to make it in the A or B final, and they choose the top two from the A final to go on to state," Coach Ryan Murphy said. "As a swimmer or a relay, you have to be smart and make sure you swim to make the top eight. [This] encourages people to push all the time."
All the relay teams and a few individual events qualified for the two-day swim meet but fell short to qualify for state. According to senior Darien Maysonet, the 200 free for boys and girls made it to the A finals, while the rest of the relays made it to B finals for the first time in four years.
The boys' relay consisted of freshman Bryce Kato, sophomore Edwin Howell, junior Joseph Dobbs, and senior Josh Hille. And the girls' relay consisted of freshman Nadiyah Mohamed, sophomores Ashley Forther, Makenna Johnson and Leila Mohamed. Senior Darien Maysonet and Leila Mohamed competed in individual relays as well. 
"Regionals were good," Murphy said. "It was a good experience for those who have never been. A lot of [the swimmers] are still extremely new to this, and they made some really good progress." 
The majority of the swim team has only been swimming for a few years or less and has achieved so much since the beginning of the year. 
"It was crazy considering there are kids swimming for ten years or more and this was only my second year [swimming competitively] and we made it because of all the hard work we have done," Maysonet said.
Regionals felt like a different atmosphere for some of the swimmers, but it only made them more confident for next year. 
"It was scary at first, but it was really fun. I was glad with how we did especially since most of our team is young. Now we can get better," Nadiyah Mohamed said. "I think next year we will do even better because of how we are training, and we will move up [in Regionals]," Nadiyah Mohamed said. "Probably even go to state. With time and hard work, I think we will do really well." 
With a variety of underclassmen on the swim team, the Rockets did phenomenal at Regionals.
The team started this year off plenty of new swimmers and ended with all relays qualifying for regionals. That alone speaks measures on how much the program has grown with Murphy. 
"This year, all the relays made it – all the boys made it, it wasn't just us girls. We all made it." Leila Mohamed said. "I'm so proud of the whole team. My coach has been my coach for years. Before, he was my club coach, so he has seen me grow as a swimmer since I was nine years old. He knows me better than anyone else, swimmer wise. He is one of the best coaches I have ever had."
With all the team accomplishments, Leila Mohamed even medaled in her event, the 100 breaststrokes. 
"This year was the first year that I meddled for the event. I came in third," Leila Mohamed said. 
As a sophomore, Leila Mohamed went to regionals last year, and now medaled this year, so her expectations are only getting higher. 
"I'm trying to make it to state." Leila Mohamed said.
Goals and expectations are set for the swim team at Judson. With incoming and returning swimmers, hopes are high to achieve even more in meets for next year. 
—–
If there are issues with this article, report it here.