"All I Know Is Softball"
Senior Destiny Rodriguez signed with the University of Tennessee softball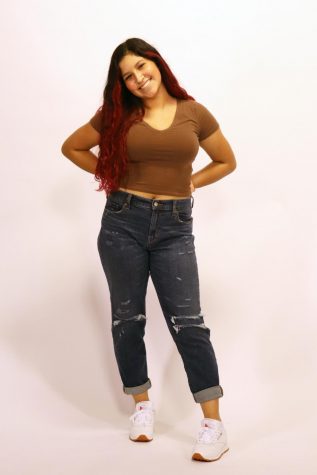 More stories from Isabella Celaya
On November 10, 2021, senior Destiny Rodriguez signed with the University of Tennessee for softball.
"I committed as soon as they asked. I committed the day after. I was getting a pretty good package. I went on my official visit about a month ago and that felt like home," Rodriguez said. 
She had dreamed of signing to a major school for softball since she was younger.  
"When I was little, I always worked towards my dreams, of course, and my dad helped me through that— well my whole family, but me and my dad really never left each other's side. And it started getting really serious in middle school," Rodriguez said. 
Rodriguez's biggest inspiration is her father. 
"Growing up, he always wanted me to be better than him and he always pushed me to be the best. He never wanted anything less. We would do whatever it took to get to this place and we're here," Rodriguez said.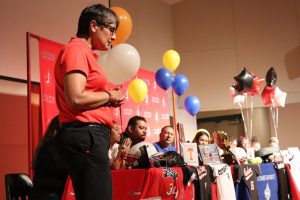 She originally had a full scholarship, but Covid-19 has been rough on colleges. Almost all students got their scholarships cut, including Rodriguez.
"I did [get a full scholarship], and then Covid hit, so financially— it changed because of Covid. Pretty much everybody going to Tennessee got cut from their scholarship, at least 10% of it. Every school is short on money right now because of Covid," Rodriguez said.
However, she is still excited to see what the new school has to offer for her softball career. 
"We have good girls coming in with me and I believe that we'll be able to make it far, as a team. I'm just looking forward to possibly starting— being in the starting lineup at a Power 5 school. That would fulfill everything that I've ever worked for," Rodriguez said. 
She can't begin to imagine where her life would be without softball. 
"I've only known softball and I've only been around softball. Sports has pretty much just run in the family and I couldn't imagine myself being without softball," Rodriguez said.
—
If there are issues with this article, report it here.