Band holds their annual holiday concert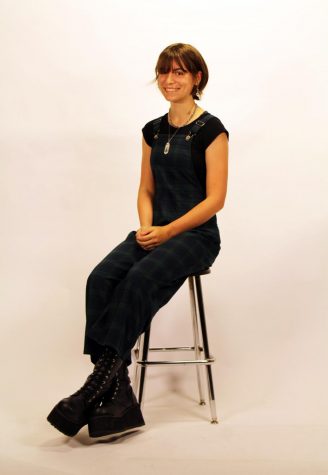 More stories from Emily Stein
To follow the recent end of a great marching season, the Judson Band put on their annual holiday concert on Tuesday, December 11, 2018, to showcase the student's talent and get them into the spirit of the holidays.
After 15 weeks of marching, the band's energy is still enthusiastic thanks to the director's work.
"[Mr. Jeffrey Keyes] and the other band directors have this really great attitude about the band and it gets amplified during concert season," sophomore percussionist Aaron Perez said. "Over time, that cheerful, optimistic attitude spreads to us and everything's great."
The first group to perform was the jazz band. Directed by Mr. Luis De La Cruz, the group was complete with festive lights around their instruments and three Christmas songs showing off the talent of the group.
"[The performance] enticed the audience and had them intrigued," senior drum major Tejas Fruean said. "It caught their attention and kind of sparked their interests."
The next band to perform was band four, under the direction of Keyes, followed by the band one trombone quartet.
"[This] was my first time performing as the first trombone in any quartet or ensemble. The moment we walked out on stage, I was nervous. Then, we started playing and all of that went away," sophomore trombone player Jaxson Havemann said. "I was proud of all four of us and I'm just really thankful we had that opportunity. This year, we decided to go all out with the lights on our trombones. I hope in the coming years that we get to do things like this, even after high school."
After that was band three and the band one trumpet trio. The last groups to perform were band one and two, and a percussion solo.
"I feel like the concert went really well for how little preparation we had because of marching season," senior Matt Ramon said. "We are starting off concert season [well]."
The band then performed grand finale, which featured the entire Judson Band.
"At that moment, everyone was pretty excited," senior Andrew Hughes said. "This was the last moment everyone in the band would be able to play together [this year]."
To end the night, Keyes gave thanks to the staff and volunteers that make the band program everything that it is.
"I truly believe we have one of the best band staffs in San Antonio and it's truly a great place for students to be," Keyes said.