Dance and color guard put on annual Jubilee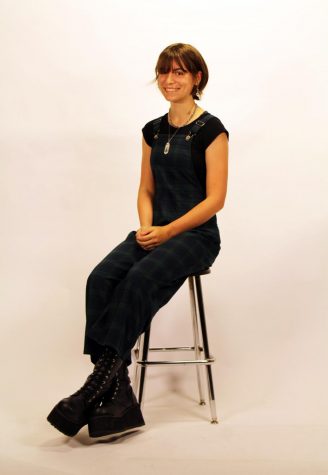 More stories from Emily Stein
On February 12, 2020, the dance and color guard held their annual Jubilee to showcase their routines that they have been practicing for their family and supporters. 
The event is something that has been put on for years and helps the dancers prepare to take the stage for competition. 
"Jubilee is very important," senior Del'Anthony Campbell said. "It gives us as dancers [the opportunity] to overcome any fear of showering our dance [before] competition."
It also provides a unique opportunity for solidarity between performers from both dance and color guard. 
"Jubilee is something really special and important to us because it's a time for the dance program and the color guard to support each other," sophomore color guard captain Julianna Nguyen said. "You can see how cheerful and encouraging members of both teams seem to be. It's also really important to see the two programs that aren't often supported in high school to show off and impress the school."
The dancers performed several routines showcasing all three teams and some individual performances. 
"I believe I did amazing in my solo," Campbell said. "I feel like I really showered the crowd what I got based on the difficulty of the skills I showed."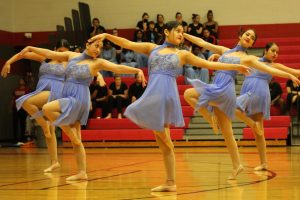 At intermission, the JV and Varsity color guard teams performed their shows for their 2020 winter guard competition season. 
"I think both color guards did rather well taking in the fact that both teams had learned so much in such a small window of time before the jubilee and [for us] to have no [equipment] drops was actually rather impressive," Nguyen said. 
For the remainder of the year, both color guard and dance will compete in their respective competitions and prepare for their end of the year showcases.
—–
If there are issues with this article, report it here.