Band starts season off strong with win in Seguin
The band won Grand Champions for the third straight year.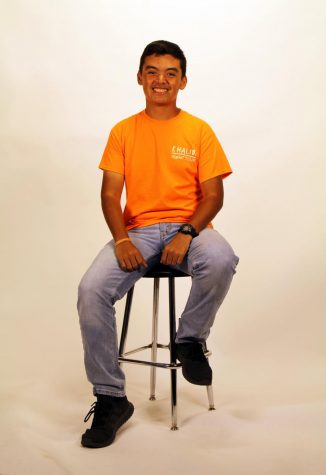 More stories from Alberto Torres
On Saturday, September 28, 2019, the Judson Rocket Band competed against 13 other bands at the Seguin Marching Contest at Seguin Matador Stadium. 
The band underwent some changes for this season which included a new assistant band director, a new colorguard director, and brand new uniforms. 
The band's program, entitled "Phoenix Rising," included fast-paced marching, eye-catching drill designs, and music from Tim Burton's "Sweeney Todd." 
"The show is designed perfectly with the band we have, the drill complementing whichever part is the melody and the big hits are so impactful," senior drum major Lonnie Buck said. 
The band came out of prelims with their chins high as most felt it was a great run to kick off the 2019 contest season.
"The prelims run was probably one of the best runs [we've had] so far this year," senior Taepaenga Madison said. "Because other than rehearsals and halftime performances, everyone had their hard work on their shoulders to push us to where we are at right now."
Every band competing returned for the finals portion of the contest and the band came out as Grand Champions for the third straight year. The band also won caption awards for Best Music, Best Visual, Best Percussion, and 6A Class Champion which they feel very proud about. 
"It honestly feels amazing knowing how much work we put in every year and how it pays off every single time," junior clarinet section leader Alix Lopez said.
Although this was a good win for the band to start the season, they will return to the field to compete at the Comal Marching Classic on Saturday, October 12, 2019, at Canyon High School.