Lady Rockets fend off Austin High, advance to second round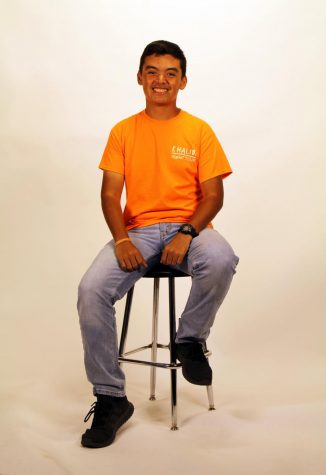 More stories from Alberto Torres
Yesterday, Tuesday, February 18, the Lady Rockets (28-8) took on the Austin Maroons (21-12) at Goldie Harris Gym at Seguin High School in the bi-district round of the playoffs.
It was win or go home for many teams across the state and the defending 6A state champion Lady Rockets are looking to defend that crown in the playoffs.
The Lady Rockets got off to a very fast start on both offense and defense in the first quarter. Sophomore Amira Mabry and junior Kierra Sanderlin dominated inside the paint early and the Lady Rockets were up 0-7 quickly. The Lady Rockets would extend their lead off of steals and the defensive effort limited the Maroons to only five points in the first quarter. The Lady Rockets ended the first with a dominating 5-18 lead.
But from there, things would slow down. The Maroons tightened things up on defense, which contributed to senior Teanna Huggins and junior Michaela Verrett having an off night. But Sanderlin and Mabry, whenever they got the ball, continued to score points for the team. Then, the Maroons would fight back and would score 11 points in the second quarter with the Lady Rockets still leading 16-29 at halftime.
Just like in the first half, Mabry and Sanderlin started the scoring for the Lady Rockets to start the second half and were up 16-33 in a matter of seconds. Whenever the Maroons would inch closer, Mabry or Sanderlin would make plays to keep the Rockets ahead by a comfortable margin at 22-35. But frustration set in on both teams to end the third as neither could generate many points, with the Lady Rockets still leading 24-35.
The Lady Rockets would then outscore the Maroons 8-6 in the fourth quarter to win 30-43 and advance to the second round. Austin High had many opportunities to close the gap but consecutive air balls from inside and outside the three-point line proved to be the difference-maker the entire game. Even in an off game, Mabry and Sanderlin accounted for 41 of the team's 43 points with Mabry scoring 21 points and Sanderlin scoring 20 points. The duo has become one of the Lady Rocket's key elements in any game and are exciting to watch.
District-rival Clemens, who came in fourth place in District 26-6A, upset District 25-6A champion Lake Travis 61-57 which leaves the bottom half of the bracket a lot more wide-open. Looking forward, the Lady Rockets (29-8) will take on the Brandeis Broncos (26-6) later on this week, who beat the Johnson Jaguars in a thriller 65-63 last night.
—–
If there are issues with this article, report it here.