Boys basketball beat Panthers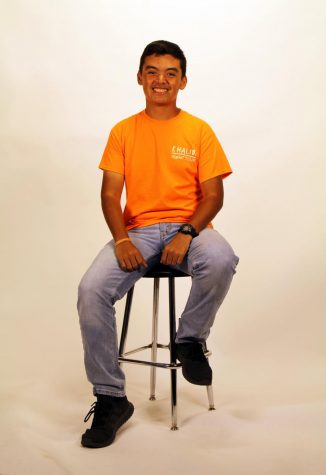 More stories from Alberto Torres
On Friday, February 28, the Judson Rockets (27-9) faced off against the O'Connor Panthers (24-8) at the Alamo Convocation Center in the second round of the playoffs.
Were the Rockets to win, it would be the first time since the 2014-2015 season that Judson would make it past the second round. 
To start, the Rockets would strike first off a layup from senior Ambrose Johnson, but then the Panthers would start off hot with the three-ball and the Rockets would find themselves down 3-8 quickly. The Panther's success from the three-point line helped them soar ahead 7-16 as the Rockets struggled to find a response. The Rockets would end the first half trailing the Panthers, 9-16.
In the second quarter, the Panthers lead stood at 9-18 until senior Kyonte Holder and junior Sean Tamez came in hot with a trey each to bring the Rockets within reach. The Rockets would climb back in it and finally take the lead 21-20, mid-second quarter but it would be short-lived. The Panthers would retake the lead and enter halftime with a 22-27.
Senior Michael Chandler would kick off the third quarter with consecutive layups. Though the Rockets would never retake the lead in the third quarter, they still managed to remain competitive. Chandler, Johnson, and Holder would contribute to bring the Rockets within one, 39-40 but would end the third still trailing 39-43 after another Panther three-ball.
Chandler would be a huge playmaker in the fourth quarter. With Rockets down four points, Chandler makes a three to bring it with one. The Rockets would take the lead later on after another Chandler three, 52-49. The Rockets and Panthers would then go back and forth down the court but the Panthers found themselves up 56-57 with 5.03 left in the game. Chandler attempts to make a layup three times before he is fouled and is forced to the free-throw line where he makes both to bring the Rockets ahead by one. The Panthers inbound the ball and pass it and it would be intercepted by Chandler to seal the thrilling victory 58-57 over O'Connor.
The Rockets (28-9) will move on to the Regional Quarterfinals, or the third round, where they will face the Warren Warriors (28-5), who upset state-ranked Austin Westlake last Friday, on Tuesday, March 3rd at Blossom Athletic Center at 7:00 for a spot in the regional tournament for the first time since the 2013-2014 season.
—–
If there are issues with this article, report it here.