UIL Realignment shakes some San Antonio area schools, leaves Judson in District 27-6A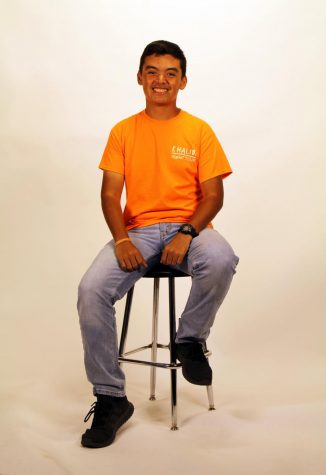 More stories from Alberto Torres
On Monday, February 3, the UIL, University Interscholastic League, released the districts for high school athletics for the 2020-2022 Realignment cycle.
If you don't know what Realignment is, it's when the University Interscholastic League, the governing body of high school extracurriculars in the State of Texas, puts every member school into a classification based on enrollment and then into districts.
Back on October 25, 2019, the UIL pulled every enrollment number from every high school. On that day, Judson High School had an enrollment of 2,504 students, which puts Judson well above the cutoff for 6A. 
The big thing that headlines the new 6A Region 4 is that the UIL added the northern-Austin district, which was previously in 6A Region 2, which consists of five Round Rock ISD schools (Round Rock, Cedar Ridge, McNeil, Westwood, and Stony Point), two Leander ISD Schools (Vandegrift and Vista Ridge), and Hutto. They were put into District 25-6A and were paired up next to the southern-Austin schools in District 26-6A, which consists of three Austin ISD schools (Austin, Akins, and Bowie), Lake Travis, Westlake, Del Valle, Hays, and now San Marcos, who was with Judson's district in the previous alignment. 
People predicted San Antonio would gain another district with the news that Northside ISD was to split their schools, but that did not happen because of the addition of the northern-Austin district to Region 4.
The monster district consists of Steele, Clemens, Judson, Wagner, Smithson Valley, East Central, New Braunfels and now South San Antonio makes up District 27-6A. Wagner and South San replace San Marcos and Canyon, which dropped to 5A. Wagner returns to 6A after having consecutive successful seasons in 5A the previous alignment. This district obviously did not get any easier when talking about football.
Northside ISD did indeed split, but not in the way that people expected it to. The seven North East ISD schools (Reagan, Madison, L.E.E., Johnson, MacArthur, Churchill, and Roosevelt) will now be with two Northside ISD schools in Brandeis and Clark to make a nine-team district in District 28-6A. The other 9 Northside ISD schools (Brennan, Harlan, O'Connor, Marshall, Holmes, Jay, Stevens, Taft, and Warren) make up their own district in District 29-6A.
The cause of Austin gaining a district in Region 4 is because the Valley lost a district due to schools dropping to 5A. Eagle Pass, Del Rio, and five Laredo schools (United, United South, Johnson, Alexander, and Nixon) moved to District 30-6A. And the Valley was squeezed into only two districts which are District 31-6A and 32-6A. 
Going back to Judson's enrollment number, 2,504, Judson now has the second-lowest enrollment in District 27-6A. Why is that significant? In football in Class 6A, if you make the playoffs, meaning you finish top four in the district, those top four are then split into two Divisions: Division 1 and Division 2. The top two highest enrollments go Division 1, the two lowest go Division 2. Since Judson has the second-lowest enrollment in the district, this means Judson is a Division 2 lock, meaning no matter where Judson finishes or who makes the playoffs, Judson will end up going into the Division 2 bracket. Division 2 is significantly easier than going Division 1, which could breed success for the future of Judson Football. 
UIL Realignment is probably one of the biggest days in high school athletics, especially when it comes to Texas High School Football. Along with realignment, it was confirmed that Judson football will face off against another 6A state power in DeSoto from the Dallas area in Week 1, and face off against familiar foe, state power, and playoff rival, Lake Travis, in Week 2. With the news of that, and the stacked district Judson has been placed in, Judson football will be in for an interesting and probably exciting 2020 and 2021 seasons.
—–
If there are issues with this article, report it here.