Lady Rockets beat Steele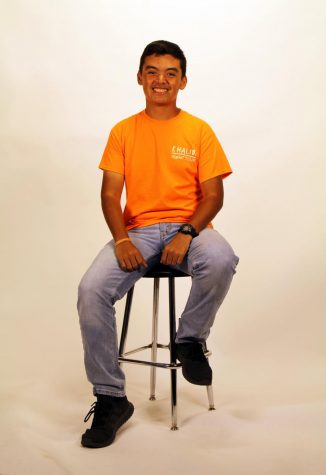 More stories from Alberto Torres
On Tuesday, January 28, the Judson Lady Rockets (23-8) took on the Steele Knights (22-7) at Steele High School in a battle for first place in District 26-6A.
Both came in at 8-1 in district with Judson's only loss being to Clemens in December, and Steele's only loss being to Judson earlier this month.
In the first quarter, the Lady Rockets got off to a slow start. Steele took advantage of the Lady Rockets' mistakes and quickly went up 11-6. Then, senior Teanna Huggins, junior Kierra Sanderlin and sophomore Amira Mabry closed the gap and took the lead with fast-break layups to end the first quarter to make it 13-14.
In the second quarter, the Lady Rockets took a 14-20 lead and scored with the help of an impressive defensive effort. Then, both the Knights and Lady Rockets went back and forth and the game was tied at 26 before Sanderlin sank two free throws to send the Rockets into halftime in the lead, 26-28. Mabry, Sanderlin, and Huggins headlined the scoring all throughout the first half.
In the third quarter, after Steele made it a one-point game to start, the Lady Rockets defense was the difference-maker. Huggins sank a three, then stole the ball and drove in for a layup to make it 28-34. The Lady Rockets then increased their lead to 11 points to end the third, 35-46 after senior Jonmecia Baskin went in for a layup. 
In the fourth quarter, Mabry highlighted the scoring for the Rockets. Mabry went in for consecutive layups and had multiple rebounds and the Lady Rockets found themselves up 44-54. But Mabry didn't stop there and continued to dominate inside the paint and the Lady Rockets pulled away for a 44-68 victory over the Knights. Mabry had 27 points on the night followed by Huggins' and Sanderlin's 17 points. 
The Lady Rockets (24-8) took control over District 26-6A with the victory and are at 9-1. Steele (22-8) and Smithson Valley (24-5) follow behind and are tied at 8-2. The Lady Rockets will host the San Marcos Rattlers (19-10) this Friday, January 31 in the Judson Gym at 7:00.
—–
If there are issues with this article, report it here.