Lady Rockets beat Smithson Valley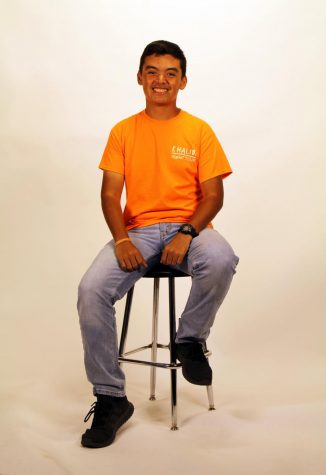 More stories from Alberto Torres
On Tuesday, January 14, the Judson Lady Rockets (19-8) took on the Smithson Valley Rangers (21-3) in a key District 26-6A matchup. The Rangers are 5-0 and on top of the district while the Rockets sit in second place at 4-1 with the only loss being to Clemens before Winter Break.
To start the first quarter, the Lady Rockets got off to a quick start and took advantage of early Ranger turnovers to go up 10-0. The Rangers finally settled down and went on a scoring streak to bring the game within two points but the Rockets had a response to end the first in the lead, 12-8.
In the second quarter, junior Kierra Sanderlin put up seven points in the quarter to keep the Rockets ahead. The Rangers and Lady Rockets traded scores all through also as both defenses were putting on the pressure. Sanderlin ended the first half with a two-point jumper to make it, 24-17.
In the third quarter, sophomore Amira Mabry really put on a show, scoring seven points in the quarter. Both Mabry and senior Teanna Huggins sank threes to keep the Rockets ahead when the Rangers began to close the gap. The Lady Rockets ended the third with a 40-31 lead after both Sanderlin and Mabry went in for layups.
In the fourth quarter, the Rangers mounted an intense comeback. Mabry hit a three to make it 43-31, but then the Rangers went on a 10-2 scoring run to make it a four-point game at 45-41. The intensity grew in the closing minutes in the game as the Rangers were riding a wave of momentum, but the Lady Rockets seemed to always have a response. Both Mabry and Sanderlin went in for consecutive layups to help the Lady Rockets finally pull away from the Rangers and win the game, 57-49.
The Lady Rockets (20-8) and Rangers (21-4) are now tied for first place with Steele (19-7) in District 26-6A at 5-1. The Lady Rockets will host the Canyon Cougars (17-9) this Friday, January 17 at the Judson Gym to end the first round of district play.
—–
If there are issues with this article, report it here.