Boys basketball beat Clemens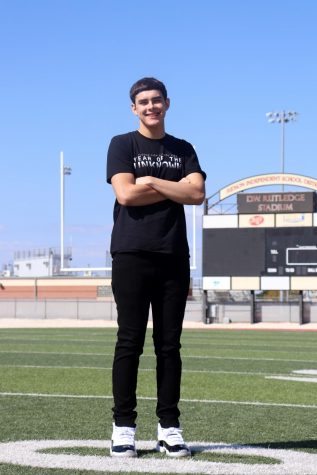 More stories from Thomas Rodriguez
On Tuesday, February 18, 2020, the Judson Rockets (13-0) faced the Samuel Clemens Buffaloes (4-9) at the Judson Gym for the annual senior night game. 
To start the game off, both teams capitalized big on both offense and defense. With 5:33 left in the first, the Buffaloes were only up 5-4. Although Clemens seemed to have the upper hand all quarter, the Rockets brought the score within one point as the first ended with the Rockets trailing 15-16. 
To begin the second quarter, both teams played with aggressiveness as within the first two minutes, both teams had two fouls each and after hitting his second free throw, sophomore Anariss Brandon pushed Judson's score one-point to capture the lead for the first time in the game. Mental mistakes caused the Rockets to barely increase the lead as they were only up 20-19 with 5:08 left in the second. Two explosive alley-oops to junior Davion Wilson electrified the crowd and sparked an aggressive tone for the rest of the quarter. The Rockets seemed unstoppable as they extended their lead to 40-28 after senior Kyonte Holder hit a three as the buzzer rang to end the quarter. 
To begin the second half, the Rockets started off hot on offense, increasing their score to 45 within the first few minutes. After the Rockets went on a quick run, they struggled to stop the Buffaloes on defense as they had shortened the lead to 47-38 with 4:30 left in the third. The Rockets had figured out a way to stop the Buffaloes, which in turn allowed them to increase their lead to 55-43 after multiple layups with 1:16 left in the third. The third quarter ended with the Rockets in the lead, 58-51.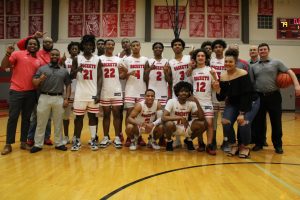 The last quarter of the game started off slow as the Rockets only increased their lead to 61-51 with 6:18 left in the fourth. Another impressive alley-oop slam by Wilson yet again electrified the crowd as the Rockets pushed their lead to 66-51. The Buffaloes couldn't find an answer to the Rockets as they just kept allowing bucket after bucket to go in which increased the Rockets lead to 71-55 with 4:09 left in the fourth. The Rockets continued their domination the rest of the game as they defeated the Buffaloes, 79-65 
The Judson Rockets finish the regular season 26-9 and as 14-0 undefeated District 26-6A Champions and will face the Buda Hays Rebels (21-10) in the first round of the 2019-2020 playoffs early next week.
—–
If there are issues with this article, report it here.