Football beats East Central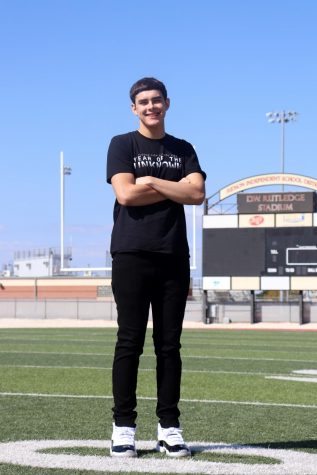 More stories from Thomas Rodriguez
On Friday 30, 2020 the Judson Rockets (3-1) faced off against the East Central Hornets (1-3) at East Central Stadium. 
To begin the game, Judson forced the Hornets to punt the ball away which gave the Rockets possession on the 33-yard line. Junior Micheal Burroughs then ran in to score Judson's first touchdown of the game, which was quickly followed by the Rockets regaining possession of the ball after a botched return attempt by the Hornets. The Rockets easily scored their next two touchdowns as senior De'Anthony Lewis ran in for Judson's second and sophomore Anthony Evans scored a 60+ yard touchdown for Judson's third of the game. The first quarter ended with Judson in the lead 20-0. 
To start the second quarter, Lewis ran in for Judson's fourth consecutive touchdown to increase the Rockets lead to 27-0. With the Hornets yet again being shut down on offense, the Rockets scored another touchdown to push their lead to 34-0 early in the second quarter. With 4:12 left in the second quarter, the Hornets finally scored their first touchdown of the game to make the game 37-7. Yet, Judson still had a handsome lead. After a crazy catch for a touchdown from senior Davion Wilson, Judson kicked a field goal to end the second quarter 41-7. 
To start the third quarter, senior Jason Bratcher caught a one-handed touchdown which was the only memorable moment of the quarter, ending the third with Judson in the lead 48-7. To begin the last quarter of the game, although the Hornets scored their second and final touchdown of the game, the quarter was ultimately quiet and the Rockets went on to defeat the Hornets 48-13. 
On Friday, November 13, 2020, the Judson Rockets (4-1) will face off against the Smithson Valley Rangers (4-1) at D.W Rutledge Stadium for this year's Homecoming game.
—-
If there are issues with this article, report it here.