Boys basketball beats the Southwest Dragons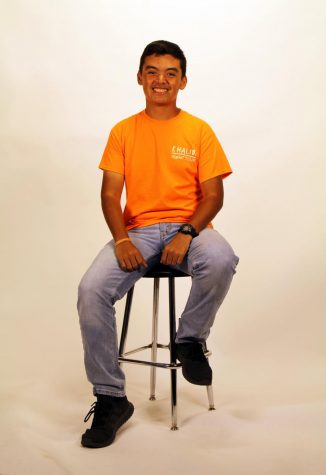 More stories from Alberto Torres
On Tuesday, December 4, the Rockets (7-8) took on the Southwest Dragons (3-8) in a non-district matchup in the Judson Gym.
The Rockets had just come off a huge win over the Johnson Jaguars 70-55 in a huge tournament win on Saturday at the South San Tournament.
In the first quarter, the Rockets and Dragons traded scores with Southwest senior Vincent Fraga scoring three consecutive three-pointers and Judson's senior Adrian Cohen scoring two three-pointers. Midway through the first, the game was tied 11-11. The Rockets defense stepped up and allowed the Rockets to end the first quarter on a 15-3 run. The first quarter ended 26-14 with the Rockets in the lead.
In the second quarter, the Rockets offense continued to roll and went up 32-14. However, the Dragons began to develop their offensive pace. The Dragons outscored the Rockets 18-8, but the Rockets went into halftime leading 40-32. Fraga and senior Arturo Mata contributed to the Dragon's surge with consecutive scores.
In the third quarter, sophomore Stacey Adams entered the game and scored, which was the start of a successful Rocket's quarter. Senior Dhimani Hernandez came back in the game hot and didn't slow down as he scored on consecutive layups and one three-pointer. Hernandez had a total of 24 points in the game. The Rockets ended the quarter leading 63-48.
In the fourth quarter, the Dragons were determined to make a comeback. The Dragon's senior Nathan Hernandez lead his team to close the gap a little bit with consecutive layups and the Dragons defense was contributing to the comeback before he had to leave the game with an injury. The Rockets' Dhimani Hernandez was fouled twice and kept the Rocket's in the lead by scoring four points on free throws. The Dragons outscored the Rockets 21-14 but it wasn't enough as the Rockets hung in there for the win, 77-69.
The Rockets will travel to Laredo to take on the Martin Tigers at Martin High School on Friday.