Boys basketball falls to Steele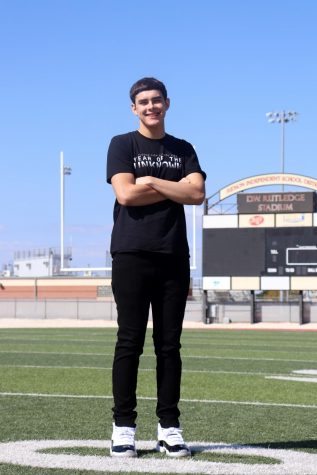 More stories from Thomas Rodriguez
On Tuesday, December 18, 2018, the Judson Rockets (9-8) faced off against the Steele Knights (10-4) at home.

Right after tip-off, both teams went at each other's throats with neither team being able to create a gap between the scores. Two explosive dunks from Steele's sophomore Langston Love and senior Kwabena Davis set the tone for the first quarter as the Rockets were down 13-21 at the end of the first.

To start the second quarter, with desperate intentions to make a comeback, the Rockets went on a 10-6 run but still couldn't stop the Knights, as the Rockets where still down 25-29 with four minutes left in the second. After an amazing offensive display on both sides, sophomore Isaiah Washington beat the buzzer to close the gap 37-38 at the end of the second.

To start the third quarter, the Rockets were able to tie the game. But after back to back scores from the Knights, the Rockets were down 41-46. After both teams exchanged buckets, the Rockets were still down 44-50 with five minutes left in the third. After a short-lived lead for the Rockets, an electrifying dunk from Steele senior Alijah Comithier and two back to back threes from Steele senior Christian Obannon, the Rockets trailed 55-60 at the end of the third.

To start the fourth quarter, the Rockets had another short-lived lead as the Knights made the score 67-63 with five mins left in the game. Following baskets form both teams, with only 49 seconds left, junior Ambrose Johnson made a huge layup to bring the Rockets within three points of the lead. As the Rockets failed to respond after a Knights layup, Judson fell to Steele,  68-76.

The Judson Rockets (9-9) will face off against the San Marcos Rattlers (4-11) on December 21, 2018, in the Rattlers gym.