Boys basketball falls to Wagner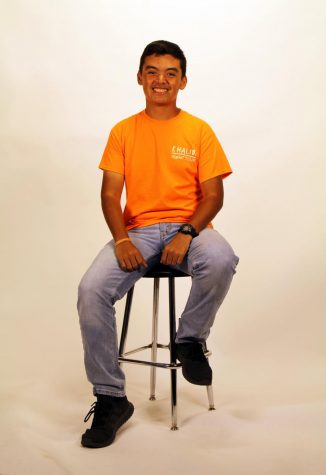 More stories from Alberto Torres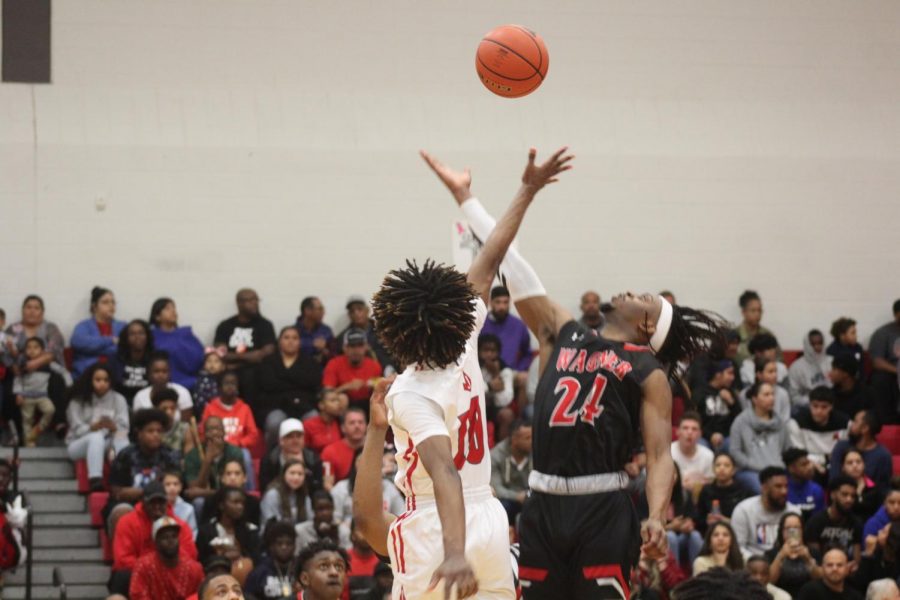 On Monday, November 18, the Judson Rockets hosted the Wagner Thunderbirds at Judson High School in the season opener.
In the first quarter, the Rockets and Thunderbirds traded scores early and often. Senior Kyonte Holder started off the scoring for the Rockets, followed by two free throws made by the Thunderbirds to tie the game at 2-2. Junior Sean Tamez sank a three-pointer followed by a three by Holder to launch the Rockets ahead 8-6. Holder and Tamez lead the scoring for the Rockets as they both sank one three-pointer each, but the Thunderbirds continued to fight ahead and led at the end of the first quarter, 18-22.
In the second quarter, the Thunderbirds went on an 8-0 scoring streak to go ahead big 18-30. Then, senior Ambrose Johnson started to bring the Rockets back into the game with three consecutive scores to make it 24-32. After a Thunderbird three-pointer, senior Ja'Kolby Cornelius sank a three-pointer of his own off a pass from senior Elijah Blair. After Johnson made consecutive free throws, he got the ball back and sank a three-pointer to make it 32-35. The Rockets went into halftime trailing the Thunderbirds 32-37.
In the third quarter, the Thunderbirds began to pull away. Leading the scoring for the Thunderbirds offense was senior Journee Phillips as they scored 26 points in total and limited the Rockets to only three points in the third quarter. The Thunderbirds lead 35-63 heading into the final quarter.
In the fourth quarter, the Thunderbirds continued to attack the basket, but the Rockets began to fight back. Johnson and Cornelius finally picked things back up for the Rockets with two-point scores to make it 39-69. Blair then drove in for two, Holder sank a three, and Johnson drove in for two and got the and-one shot to make it 47-71. Sophomore Anariss Brandon scored his first points of the game for the Rockets and Holder sank a three to make the final score 57-75. Senior Kyonte Holder lead the scoring for the Rockets with 18 points and senior Ambrose Johnson scored 16 points on the night. 
The Rockets will travel to Pasadena, Texas on Thursday, November 21 through Saturday, November 23 to participate in the Texas Invitation Tournament.