Embracing the American Way
Foreign exchange junior Jaime Nieto came from Spain to study and play sports in America.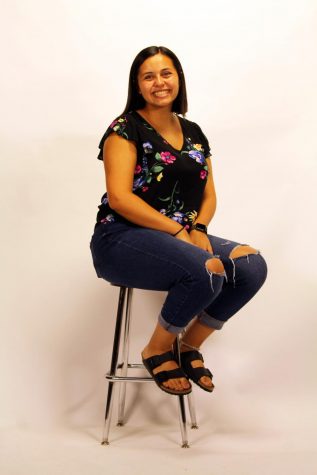 More stories from Madalynn Lambert
Getting involved in high school clubs and organizations is one thing, but imagine having to do that in a foreign country? Junior Jaime Puch Nieto is a foreign exchange student from Spain who dived right into his junior year at Judson High School by joining the tennis team.
At the age of 12, Nieto was playing competitive tennis in his homeland of Spain. When he came to Judson, his immediate attraction to the sport.
"The team is so nice, and I'm sure [we would get] a lot of victories," Nieto said.
He was excited to start high school in America, but coming to Texas wasn't his first choice.
"I just put my profile in a web of host families of all over US and a family from Texas just choose me," Nieto said.
Not only are the sports here different, but the U.S. educational system is vastly different for him. The educational system in Texas helps students "learn much more," according to Nieto.
"In Spain, we wasted time learning things that aren't necessary for life. There is more writing and definitions [here, and] more studying," Nieto said.
He was quick to make more comparisons about the way of life here as well, including how the people are in the community.
"People [are] really nice with you, but they don't go out as much as we do in Spain," Nieto said. "Maybe because of the parents [are more strict]."
Of course, adjusting to a new environment was "difficult" for Nieto. However, Nieto is a quick learner and adjusted to the American lifestyle very fast.
He is currently holding the number one spot for boy singles on the varsity tennis team and will start playing spring tennis next week.
"To be the number one on varsity boys singles is an honor," Nieto said. "I will bring some trophies to Judson."
Adjusting to new things is always challenging, but Nieto has done nothing except taking new opportunities and making them count in the United States.