Football falls to Desoto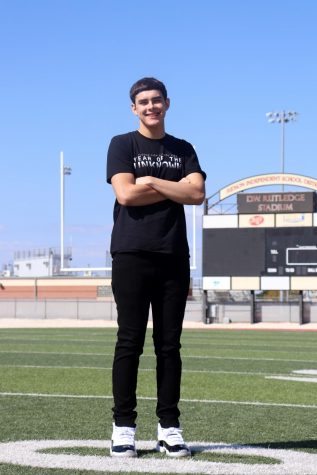 More stories from Thomas Rodriguez
On Friday, October 2, 2020, the Judson Rockets (0-0) opened up their season against the DeSoto Eagles (0-0) in a non-district game at Eagle Stadium. 
To start the game, DeSoto marched all the way to the 45-yard line but was forced to punt by Judson's defense. After Judson had possession, they were also forced to punt and the Eagles returned it for a touchdown, giving them the first lead of the game. Judson trailed 6-0 after they blocked the field goal attempt. After Judson was forced to punt, the Eagles threw a 45-yard bomb to set up their second touchdown of the game, which made the score 13-0 with Judson trailing. After Judson yet again punted the ball away, DeSoto scored their third touchdown of the game as the first quarter ended with Judson trailing 20-0. 
To start the second quarter, DeSoto ran in for their fourth consecutive touchdown of the game which extended their lead to 27-0. Judson marched down the field with an attempt to score their first touchdown but was stonewalled by DeSoto's defense near the goal line. With yet another touchdown from DeSoto and a field goal on the next possession, Judson ended the second quarter trailing 37-0. 
To begin the second half, senior De'Anthony Lewis ran for 45+ yards but the celebration was short-lived as the Rockets missed their field goal attempt from the 2-yard line. DeSoto intercepted the ball but was forced to punt by Judson's defense with 2:47 left in the third. To end the third quarter, senior Donnie Moody sacked the quarterback as Judson still trailed 37-0 at the end of the third.  
To start the fourth quarter, senior Nathaniel Pryor sacked the quarterback to force DeSoto to punt with 8:11 left in the game. For the rest of the game, DeSoto ran out the clock and gave the Judson Rockets their first loss of the 2020-2021 season. 
The Judson Rockets (0-1) will face off against the New Braunfels Unicorns (2-0) on Friday, October 9, 2020, at Unicorn Stadium.
—-
If there are issues with this article, report it here.