Girls basketball begins their season with a big preseason win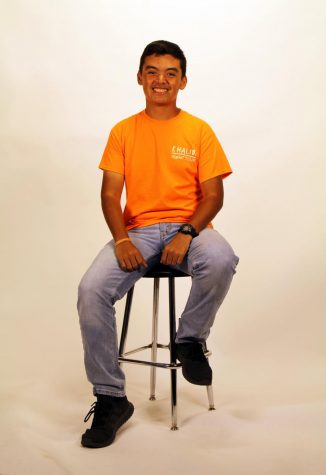 More stories from Alberto Torres
On Monday, November 5, the Lady Rockets began their season against the Stevens Falcons at Paul Taylor Field House.
In the first quarter, the Lady Rockets defense started out strong as the Stevens offense was experiencing poor communication. The offense was led by seniors Corina Carter and Tiffany McGarity, and the Lady Rockets built an 11-0 lead early in the game. The Lady Rockets ended the first quarter with a 21-1 lead.
In the second quarter, Stevens began to show some life as the Lady Rockets began to slow down the pace. McGarity and Kyra White got consecutive blocks and steals and returned them for points, which in turn disengaged the Falcons offense altogether. The Lady Rockets continued their offensive dominance with sophomore guard Kierra Sanderlin completing both her free throw shots off a Stevens foul. The halftime score was a blistering, 38-6.
In the third quarter, Corina Carter immediately got the offense flowing hitting consecutive three-pointers along with a free throw. The Rockets were off to a 49-10 lead early in the third. The Falcons offense began to develop some momentum, but White responded quickly hitting consecutive three-pointers making the score 57-15 at the end of the quarter.
In the fourth quarter, the Lady Rockets kept showing its talent as junior Teanna Huggins went in and had a steal to start the game, and went in for a two-point layup later in the quarter. Carter still shined in the fourth with a few more layups and the Lady Rockets slowed the Falcons down and finished strong with a massive 70-20 victory, coming off a historic winning season last year.
The Lady Rockets will return to court this Thursday against Pflugerville in the Austin Bowie Tournament.