Girls basketball starts season with win against Laredo United South, but falls to Stevens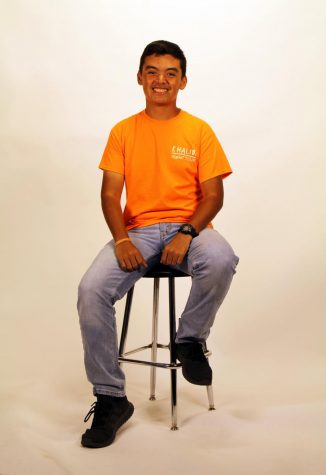 More stories from Alberto Torres
On Monday, November 11, the Lady Rockets took on the Stevens Falcons at Judson High School. The Lady Rockets started off the season on Friday, November 8 with a 38-23 win over Laredo United South.
In the first quarter, the Lady Rockets came out strong and took an early 11-6 lead. Junior Tiana Rome sank a three, followed by a two-point drive by senior Teanna Huggins to increase that lead 16-8. The Lady Rockets ended the first quarter leading the Falcons 18-10.
In the second quarter, the Lady Rockets continued their offensive success as sophomore newcomer Amira Mabry put it in for two, followed by another Rome three-point shot, to make the score 23-12. Then, the Falcons turned on the jets and went on a 9-0 scoring run to tie the game 23-23 midway through the second quarter. Another newcomer, freshman Zaadiyah Stovall, put the ball in for two points, followed by another Rome three-pointer, to put the Lady Rockets ahead at the half, 30-23.
In the third quarter, things started to shift in the Falcons favor. The Lady Rockets were unable to generate any offense. Being without junior Kierra Sanderlin due to an unknown injury certainly did not help. The Falcons went on an 11-0 scoring run to take the lead 30-34. Huggins finally ended the streak with a two-point jumper to make it 32-34.
In the fourth quarter, the Lady Rockets were still unable to get anything going on offense and they struggled to stop the Falcons momentum. The Falcons went on a 15-4 scoring run to make the final score, 36-49.
The defending 6A state champions, who are young, have many newcomers and are without junior Kierra Sanderlin, fall to the Stevens Falcons in just the second game of the season. 
The Lady Rockets will travel to Austin to compete in the Bowie Classic Tournament on Thursday, November 14 through Saturday, November 16.