Haller uses theater costumes to sell geometry to students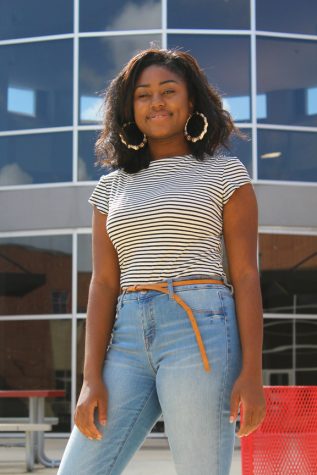 More stories from Amber Terry
School can be stereotyped as boring, where students sit in desks and listen to the teacher sell a subject that one questions if they'll use in real life.
However, many teachers are trying to change what teaching is by going out of the box.
Geometry teacher Mr. Alejandro Haller wants his students to really get the feel for greek times. In order to make sure they fully understood the content, Haller and his students collaborated with theater classroom and pick their greek outfits and wore them during instruction.
"The costumes [are delivered to the] classroom and students would pick out their costumes," Haller said.
Based on how well things went last year, Haller thought it'll be a great idea for the students to dress as greek civilians this year.
"Students get a better grasp [of the content]," Haller said. "Last year really helped [as a good example.]"
He wants his students to understand that there's more to life than what meets the eye, especially when it comes to math.
"They saw that the class can be fun as well as challenging and that our world is so much more than just the little four sided walls we have," Haller said.
This unique teaching as really helped Haller and his students. With such a success in the past years, he hopes to continue this style throughout his years of teaching.