Senior Jaron Randall starts clothing line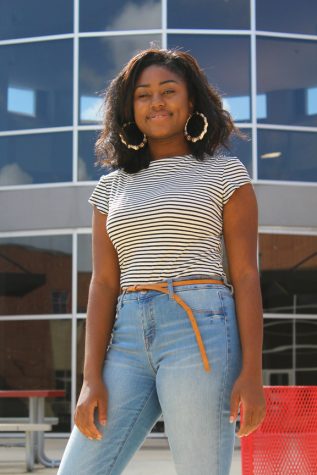 More stories from Amber Terry
Especially during one's teenage years, being able to express yourself accurately is very important. Now, how we do it is important to take into consideration.
Student's fashion is one of those expressive cultural norms that allow one to truly show off our personality.
One Judson student is taking the love for fashion to a new level. Senior Jaron Randall has created his own trendy shirt line called "Paperboii".
"I've been wanting to do clothes for a long time," Randall said. "It took me a while to figure out a name for the line."
Randall got tired off seeing the same style and wanted to create something of his own.
"I wanted to make stuff my own way, my own style," Randall said
The shirts have a cartoon head with the dollar sign as the eyes. The cartoon heads come in different colors. His most popular shirt is the vibrant pink with a navy blue outline. Each shirt is $20. The t-shirt line has helped him to continue his love for another art.
"I love making music, so making clothes is just extra money," Randall said.
It's great to see young teens start their career at a young age, to be inspired to want to express themselves. After high school, Randall plans to go to college and major in business.