JSTEM students visit Judson High School's media programs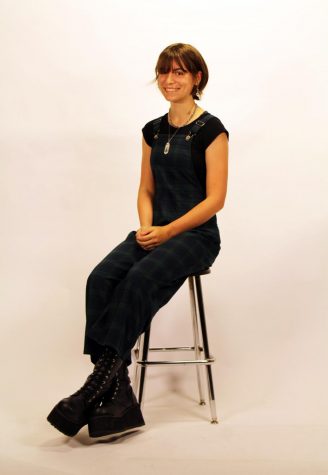 More stories from Emily Stein
On April 4, 2018, the broadcasting club from JSTEM at Judson Middle School toured the digital media and journalism programs at Judson High School.
The Digital Media and AV production teacher Mr. David Bourbois first showed the kids the broadcasting program by walking them through the Mac lab and the recording studio, which got them excited to add to their own studio.
"We have almost the same equipment [as the high school AV] but since we came over here, we feel like we could add more [equipment] like the podcast [microphone]," sixth-grader Hailey Alvarez said.
The students were even able to watch J Rocket TV and participate in the Word on the Street segment for the upcoming episode.
"[The] broadcast is pretty amazing and I think we can use some of your ideas and incorporate [them] into our [broadcast]," sixth-grader Natalie Thomas said.
They then moved on to see the animation and photography classes taught by Mr. De Angelo Freeman and Mr. Kevin Core.
"I really took an interest in the photography and photoshop because you never know when you'll need that," eighth-grader Geselle Sanchez De Lara said.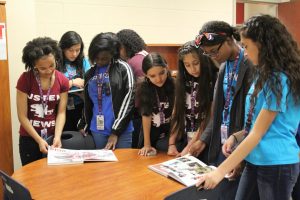 The final stop of the field trip was the journalism program. The students were able to visit during the yearbook class period and got to look at the past yearbooks and newspapers and ask questions with editor Chloe Guerin.
"I am not exactly for sure [between newspaper and yearbook] but it all seemed really interesting [to join]," Thomas said.
The program coordinator Mrs. Meghann Latimer has been trying to get in contact with the high school program for some time before the field trip had been coordinated. This trip was much closer to home for the kids compared to taking them to a professional news station.
"I think this was probably one of the best field trips for them to see because it was really relatable to them and they were also able to see lot's of different [pathways] of media," Latimer said.
Overall, each student from JSTEM took away something from their experience.
"I think all of them had a little sparkle in their eye about something they saw today," Latimer said.