Junior Brandon Ivey shows pride in being an athletic trainer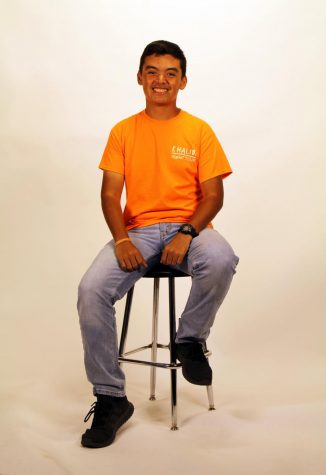 More stories from Alberto Torres
Being an athletic trainer is not just about making sure the team remains hydrated and healthy. It is also about cheering on the team and keeping them motivated, no matter the circumstances.
Winning or losing, junior Brandon Ivey has been there to keep the volleyball and softball teams on their game and motivated.
When one attends a Lady Rockets volleyball game, you won't see him sitting down, uninterested. Instead, you will see a focused and cheerful trainer.
"Most of the trainers just sit there and [don't] cheer for them. So, I just feel like, 'why are you on the bench and not gonna help?'" Ivey said.
He feels as if it is his responsibility as a trainer to make sure the girls are motivated.
"I noticed when [I start] screaming and jumping around, they do better. So my energy is basically motivation," Ivey said.
Not only does he work in athletic training for volleyball and softball, but he has to balance it with academics and being in the dental program.
"[Dental] prepares me for my future job, [which is] to be [an] orthodontist," Ivey said.
As volleyball comes to a close and with softball season around the corner, Brandon will be that enthusiastic trainer, cheering his teams on, continuing to be the epitome of what Rocket Pride is.