Junior Jahire Campos wins district wrestling title, competing at regionals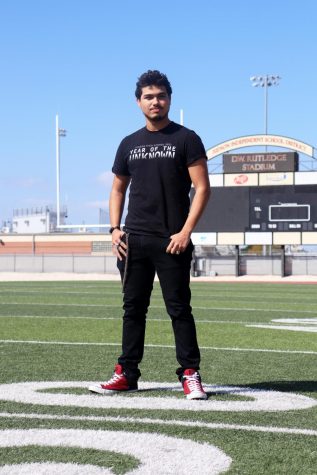 More stories from Juan Rodriguez Maldonado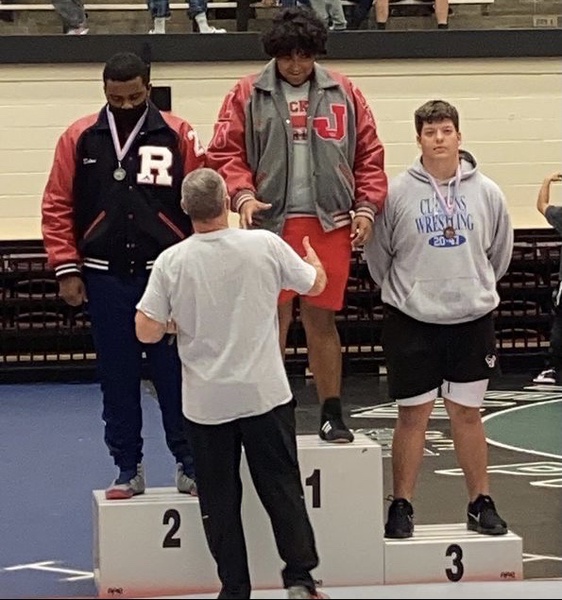 On Saturday, April 10, the Judson wrestling team competed at districts. This year, due to COVID-19, the season and number of competitions were cut very short. Only two Judson wrestlers competed at districts: senior Tayo Tellechea and junior Jahire Campos. 
Although the competition was small, the chances of making it to regionals decreased as well. Usually, the top four are able to advance. However, this year, only the top three per weight class were able to go. During the tournament, Tellechea, who was competing at 195, won the first round but ended up losing in the semi-finals, knocking him off districts.
However, Campos ended up winning first place at districts, making him this year's 285 pound 6A district champion. 
In the first round, Campos beat Clemen's sophomore Devin Gonzalez in three rounds, with a 5-1 decision, advancing him to the semi-finals. Next, he faced senior Ethan Ruiz of Madison, beating him 2-1, advancing to finals. In the last match, he faced sophomore Dalan Hunter in a tough match.
"The match kept going back and forth scoring points. I could also feel most of the crowd going against me. It was getting more frustrating. Not just that but the referee kept calling bad calls that kept giving my opponent the advantage. When the last round began, the referee made a call that ended up making the opponent go up one point on me. I was mad so I clinched on, brought him down, and pinned him flat on the mat," Campos said.
Campos pinned his opponent in the first 5 seconds. He was thrilled and felt that all his hard work had paid off.
"I have been working nonstop since my loss at regionals last season. I felt that the competition from last year would all be gone, and the coach kept telling me that I could do it and that he believed in me," Campos said.
When he was standing on the podium, Coach Guenther was given the honor to put the medal around Campos.
"When I was standing on that podium tall and proud, having Coach put my medal on me, he spoke to me and said that he was proud of me and knew that I could do it. I was just happy that I could make him proud and reached the standards he had for me," Campos said.
Now that he is heading to regionals, his main goal is to make it to state, hopefully becoming Judson's second state champion for wrestling. The first state champion being Aaron Walker in 2012.
"Heading into regionals, I am a little nervous. I'll always be nervous before any competition even if I know I can beat the guy across from me. However, every time I step on that mat, staring right into the eyes of my opponent when the referee blows that whistle and yells 'wrestle,' all my nerves go away and my body almost moves on its own, doing everything I learned without thinking," Campos said. "I feel that I have a chance of making  it to state and winning  it all."
Campos is currently undefeated with a record of 5-0. He will be competing at regionals today and tomorrow.
—-
If there are issues with this article, report it here.