Lady Rockets advance to Regional Tournament for the third consecutive season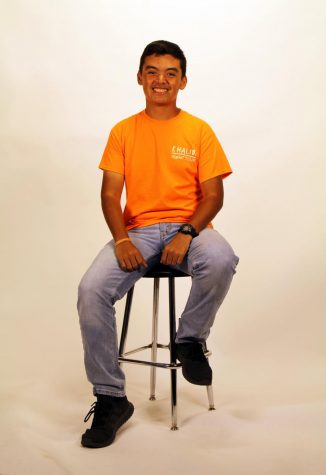 More stories from Alberto Torres
Yesterday, the Lady Rockets (34-5) took on the (29-8) Austin Westlake Chaparrals in the Regional Quarterfinals of the playoffs at the Snake Pit at San Marcos High School.
This is the second consecutive season that the two teams have met in this round. Judson took the 54-41 victory one year ago.
In the first quarter, senior Kyra White made her presence known with an early three-pointer, followed by a steal, which aided sophomore Kierra Sanderlin with a layup. The Rockets lead 7-6. As both defenses played well, White and Sanderlin managed to get two more layups to make the score 12-11 at the end of the first quarter.
In the second quarter, the Lady Rockets offense and defense started to take off as senior Corina Carter hit consecutive deep three-pointers to take an 18-11 lead. Junior Teanna Huggins made her way into the paint and went in for a layup to make it 22-15. To end the first half, Carter had missed a layup, but luckily Sanderlin was there to tip it in to make the score 24-15.
In the third quarter, the Rockets encountered an entirely different Westlake team, but they did not let up. White was finally able to drive in and get a layup, but Westlake responded with one of their own. They fired back with new momentum and cut the Rocket lead to 28-21. But another surge of offense came from the Rockets – Carter passed to senior Elena Blanding for a layup, then after Huggins stole the ball, she passed to White who went up for two and made the score 32-23. The Rockets ended the third quarter with a 34-25 lead.
In the fourth quarter, the Westlake Chaparrals started to close the gap. They had gone in for two consecutive layups, but Huggins made sure to keep the Rockets ahead with another layup of her own. Westlake then took advantage of a few Rocket turnovers and cut the Rocket lead to 36-33. White responded to that with two more layups, but the Westlake defense continued to strip the ball from the Rockets and capitalized on them, making the score 41-40 after Blanding was fouled and went one for two at the line. Westlake was fouled and went one for two.
And with only 11.2 seconds left in the game with the score knotted at 41, Carter stalled at midcourt, waited for the right moment, and took off, passing the ball to Blanding as Blanding put the ball in at the buzzer to win the game for the Rockets, 43-41.
The Lady Rockets will advance to the Regional Tournament for the third consecutive season and will face the (34-6) Laredo United Lady Longhorns in the Regional Semifinals on Friday evening at Northside Sports Gym at 8:00.